ArtZuid 2015: Sculpture route in Amsterdam's Old South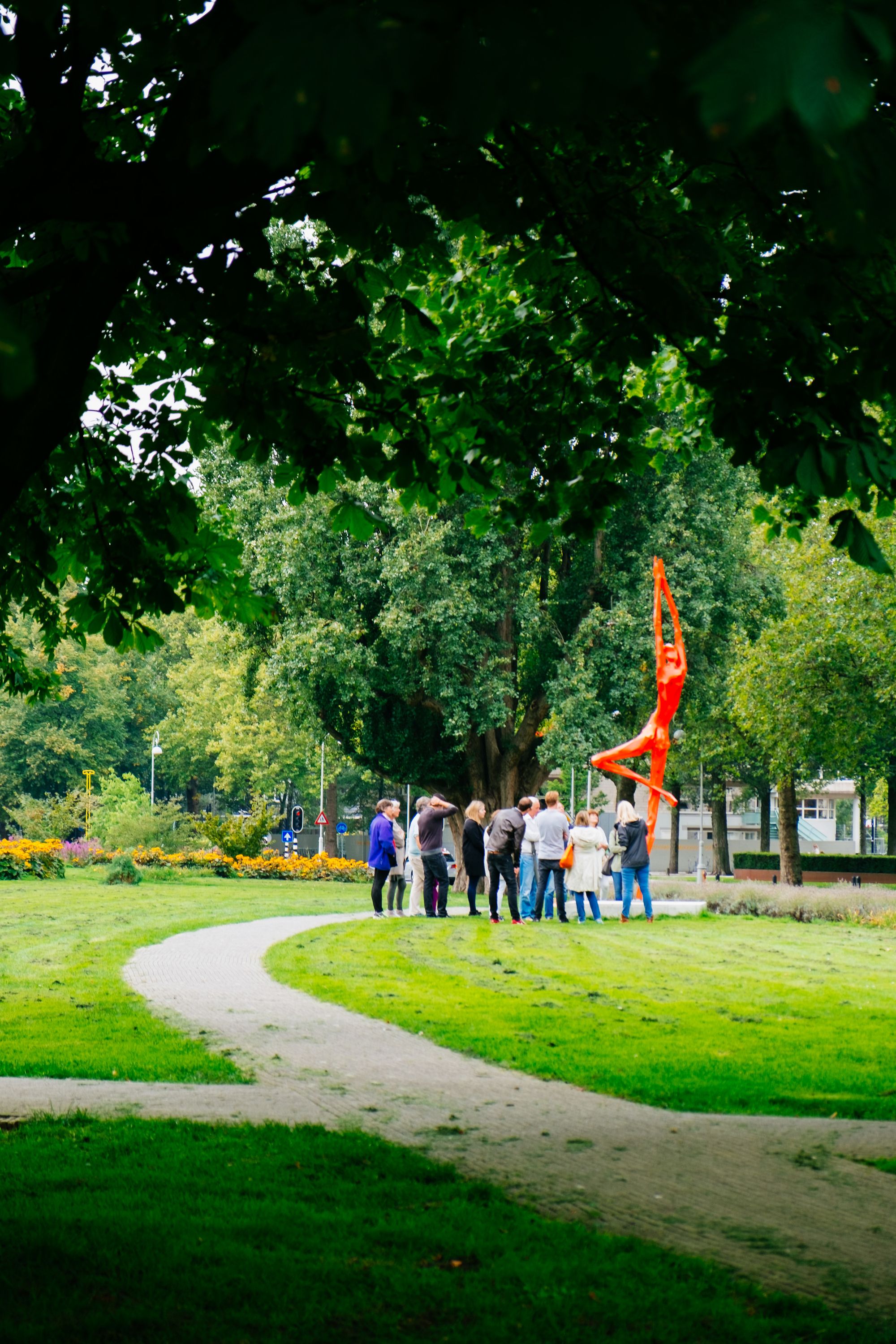 I've almost missed the ArtZuid this year. First I went back to Serbia for a month, then I stayed there for three months and finally I washed my passport in a washing machine so I had to get a new one. However, I did make it! Eventually.
ArtZuid (meaning "ArtSouth") is an international sculpture route that takes place every two years in the Oud Zuid neighborhood of Amsterdam.
The neighborhood itself seems pretty hip, but apparently not lively enough – ArtZuid was started in order to create a new meeting point in Amsterdam by displaying outdoor art.
Facilitating the needs of the South's residents and at the same time serving the international art community, ArtZuid is a 2.5 kilometer walking route.
It takes place in the neighborhood planned by the Dutch arhitect Hendrik Berlage, who tried to mediate all of the different things the city wanted to do with its South (hint: Amsterdam didn't really have a clue).
This year's ArtZuid encompassed 66 different works of art. Here are my favorites!
Jaume Plensa is a Spanish artist whose sculptures are often poetic and emotional. Duna is a bronze head of a young girl with eyes closed. The head is vertically elongated and it seems like she's trying to disconnect from the world around her.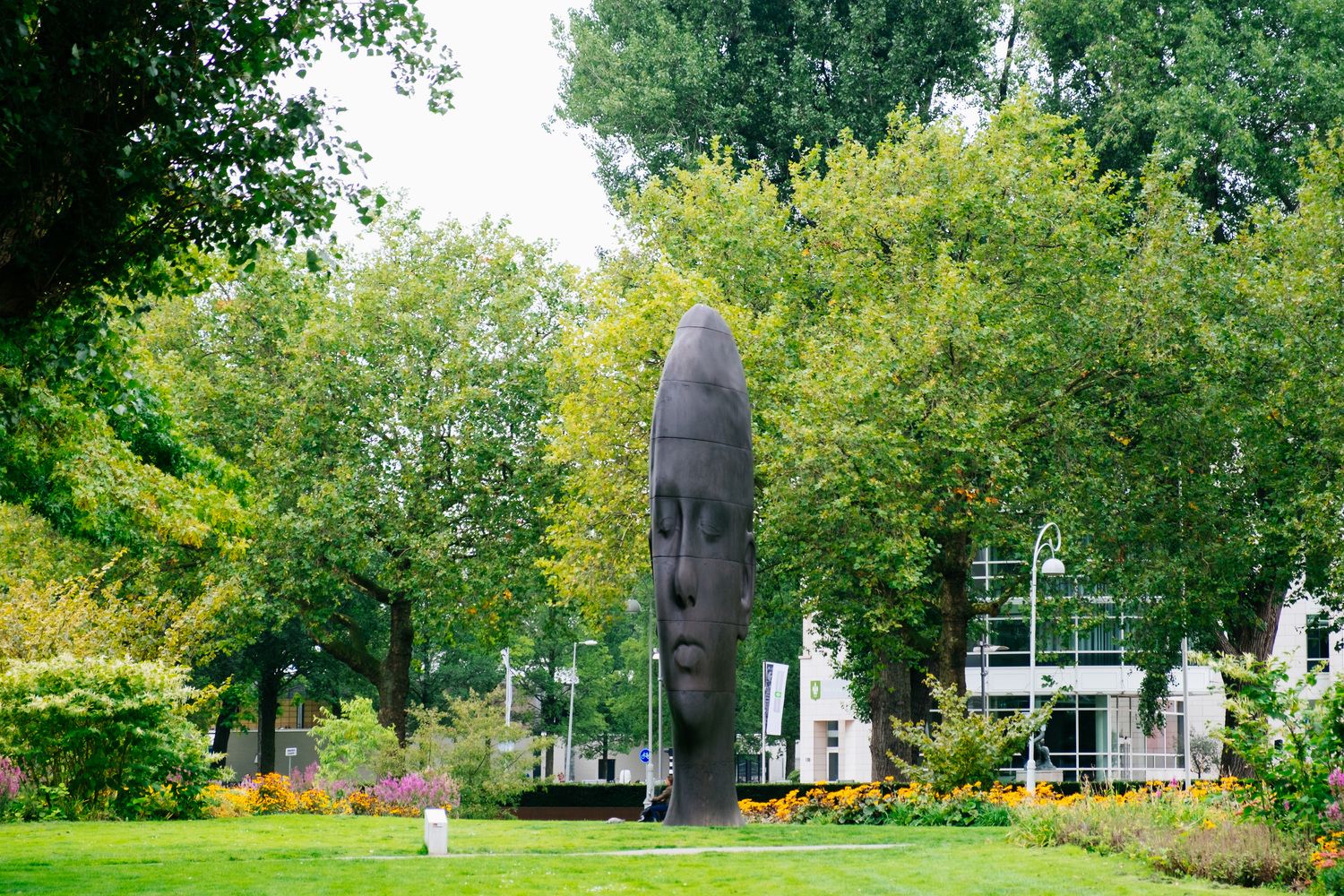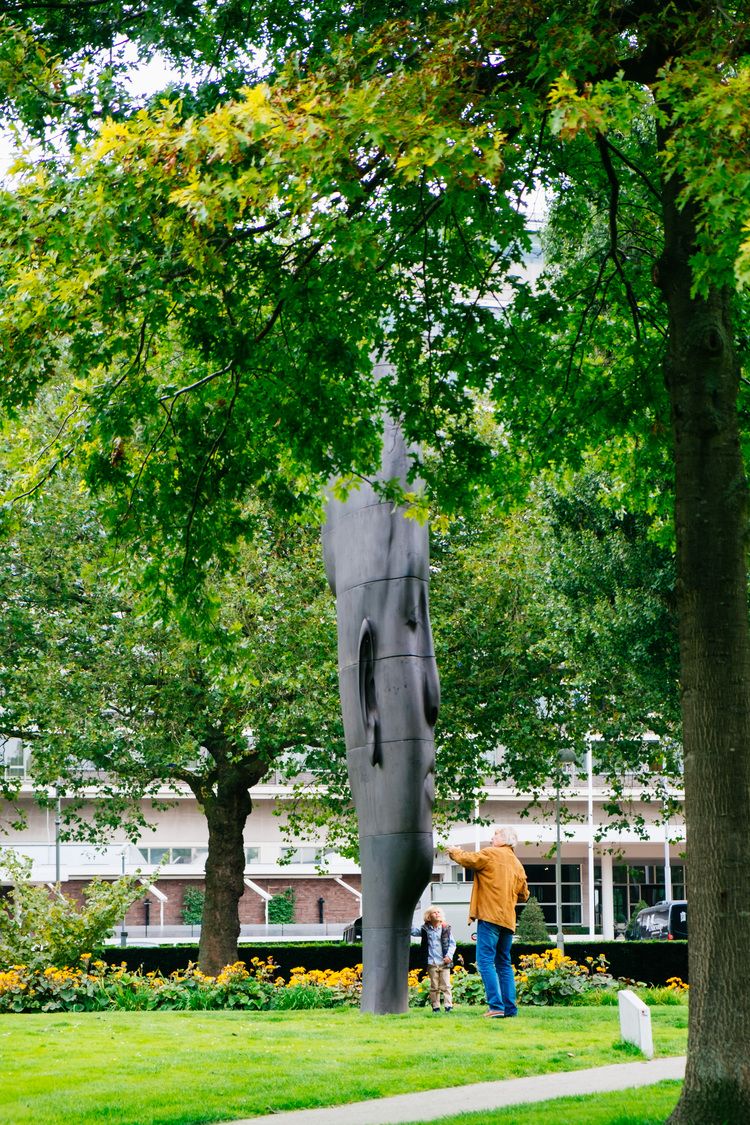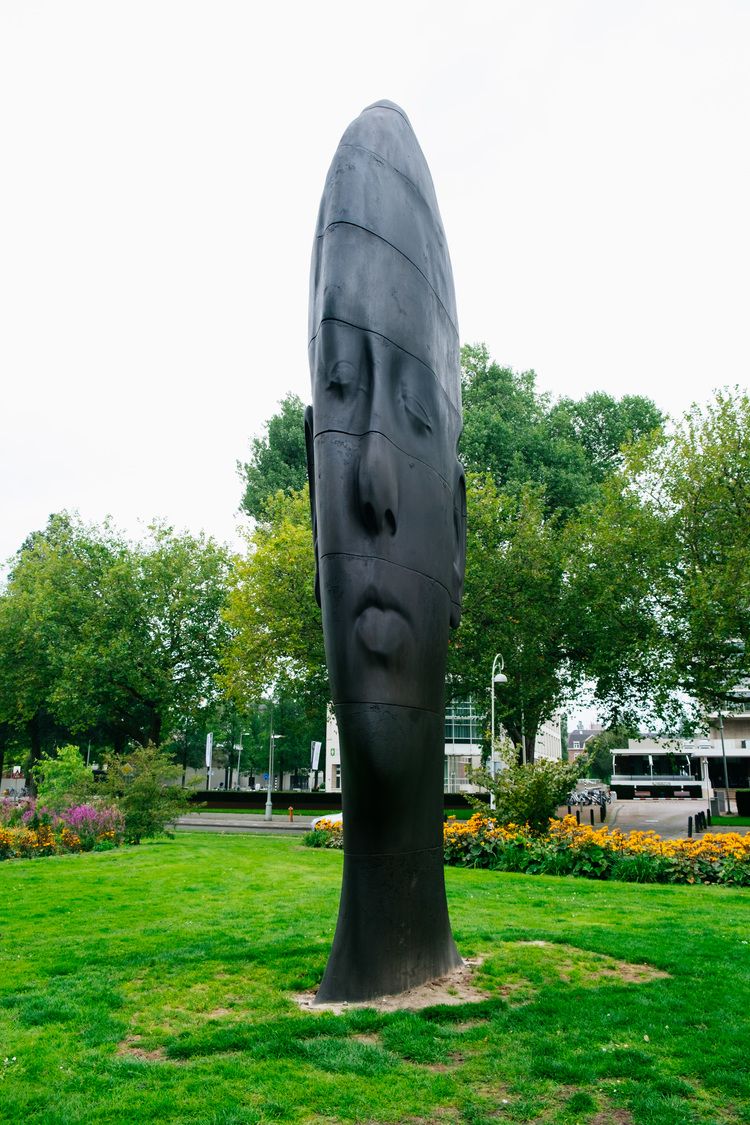 Georg Baselitz is an artist from Germany who got expelled from the art academy of East Berlin in 1956 due to "socio-political immaturity". Eventually he became one of the most prominent figures of German neo-expressionism. The sculpture depicted below, called "BDM Gruppe", depicts a group of dancing girls. BDM stands for League of German Girls, the girl wing of Hitler Youth, which Baselitz's sister was a member of.
Mimmo Paladino is an Italian artist whose work is connected to myths and stories from different cultures. Most of his work on ArtZuid in 2015 was untitled, but sometimes it's not too hard to get the reference: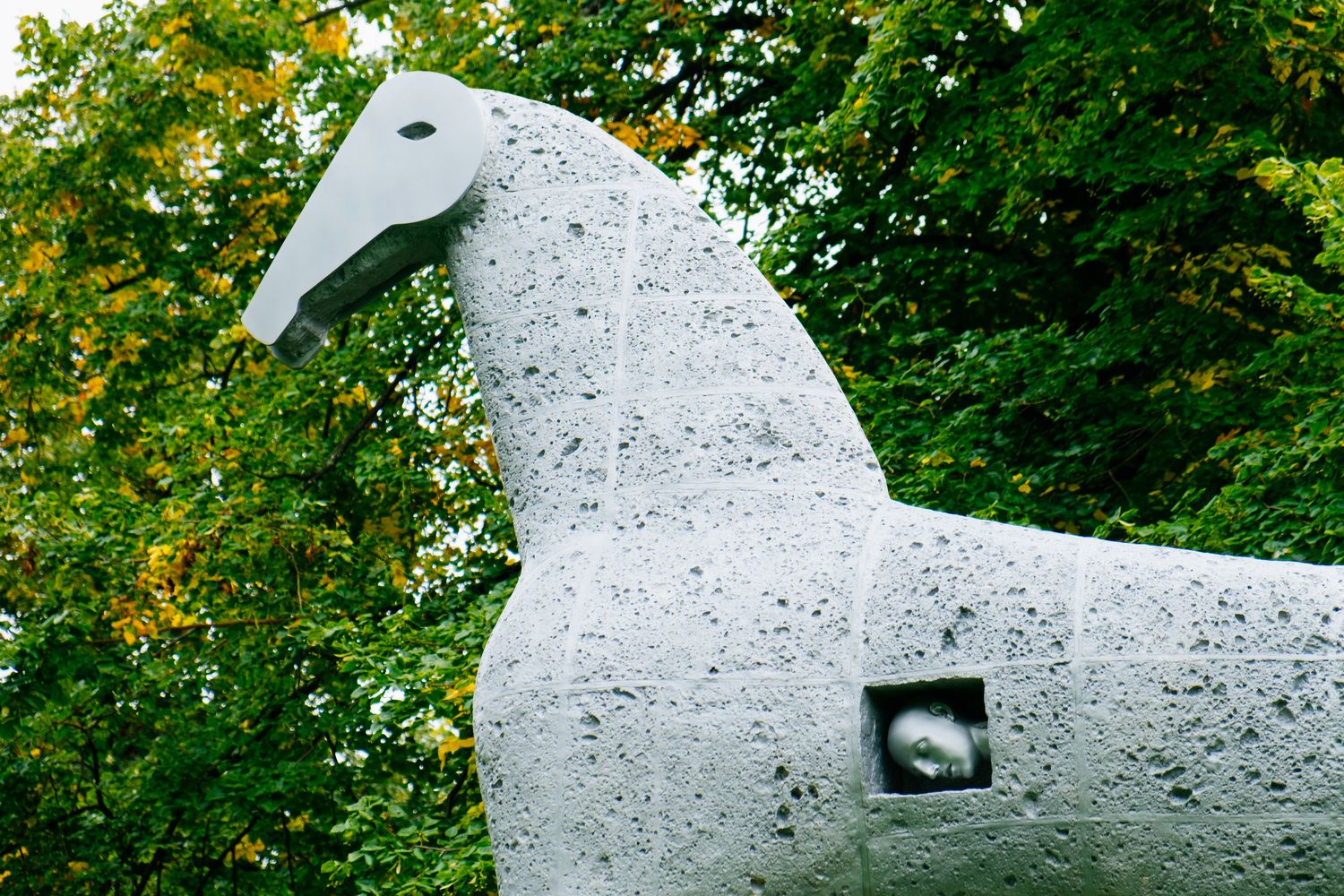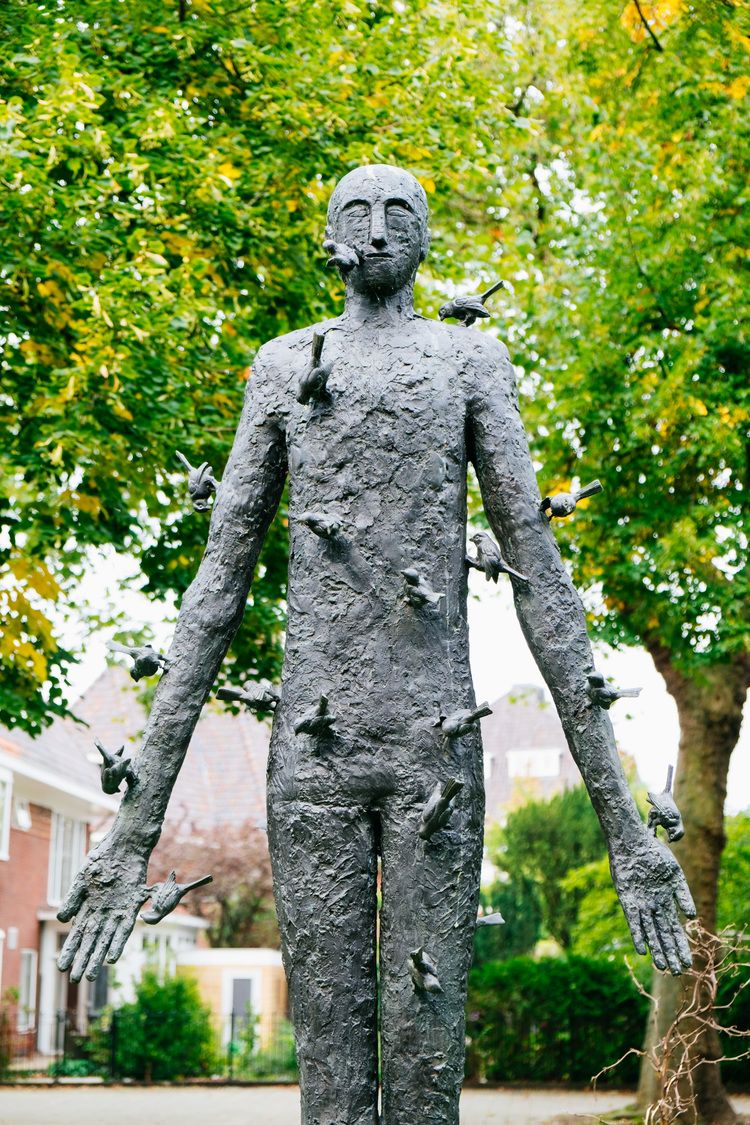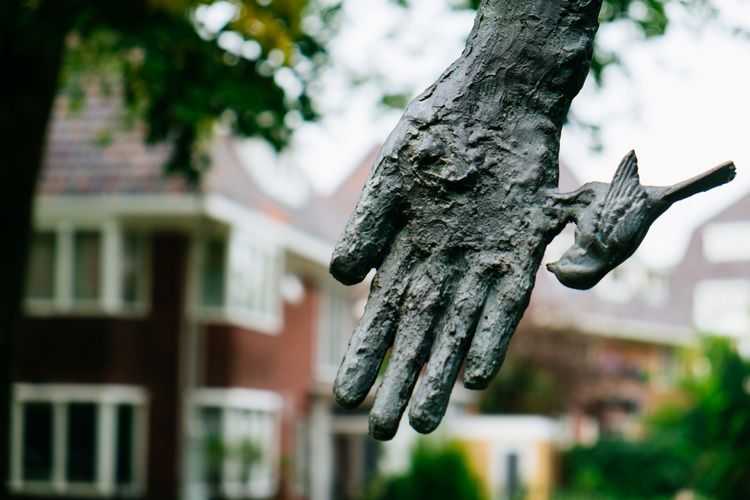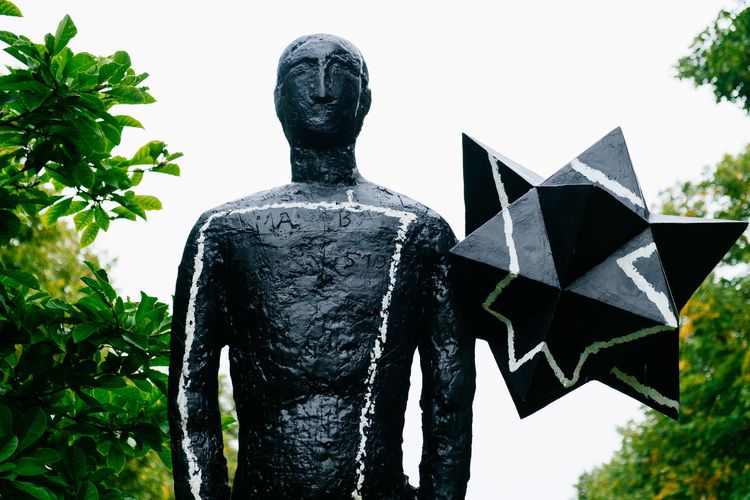 Tal R, a.k.a. Tal Rozenweig is an artist from Israel living and working in Denmark who recycles objects and images from our contemporary environment. Although his sculptures seem rather minimal in spite of the artistic dumpster-diving, you know I like it when artists dumpster-dive.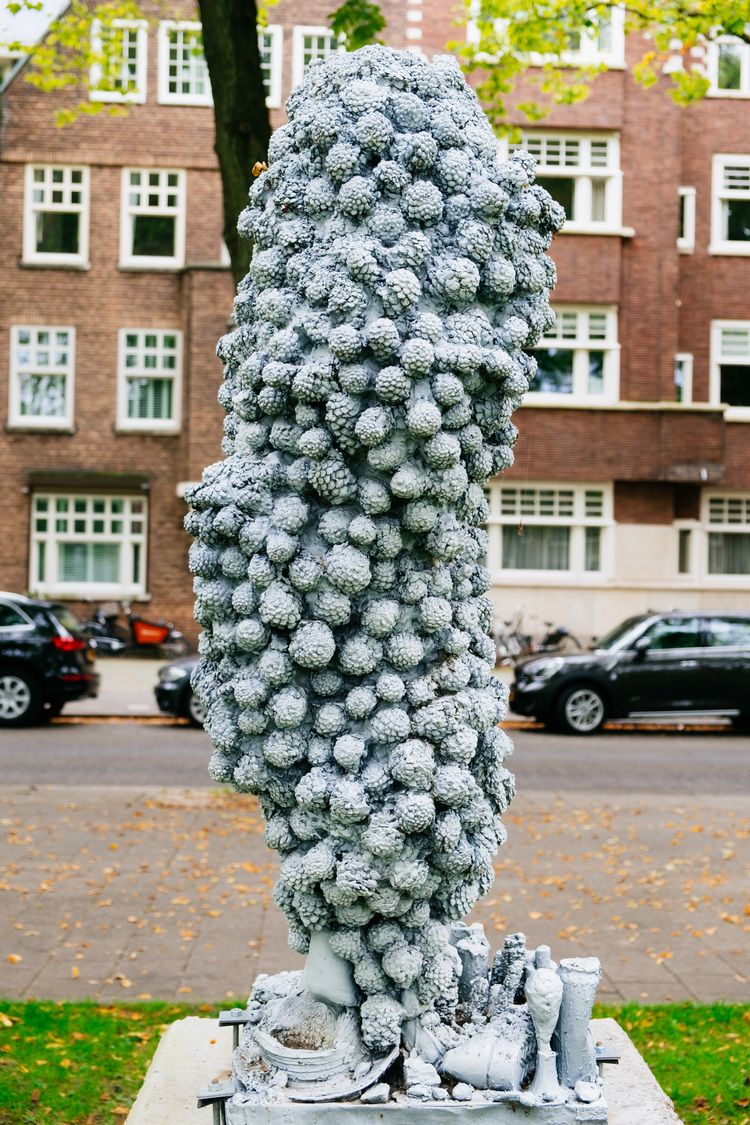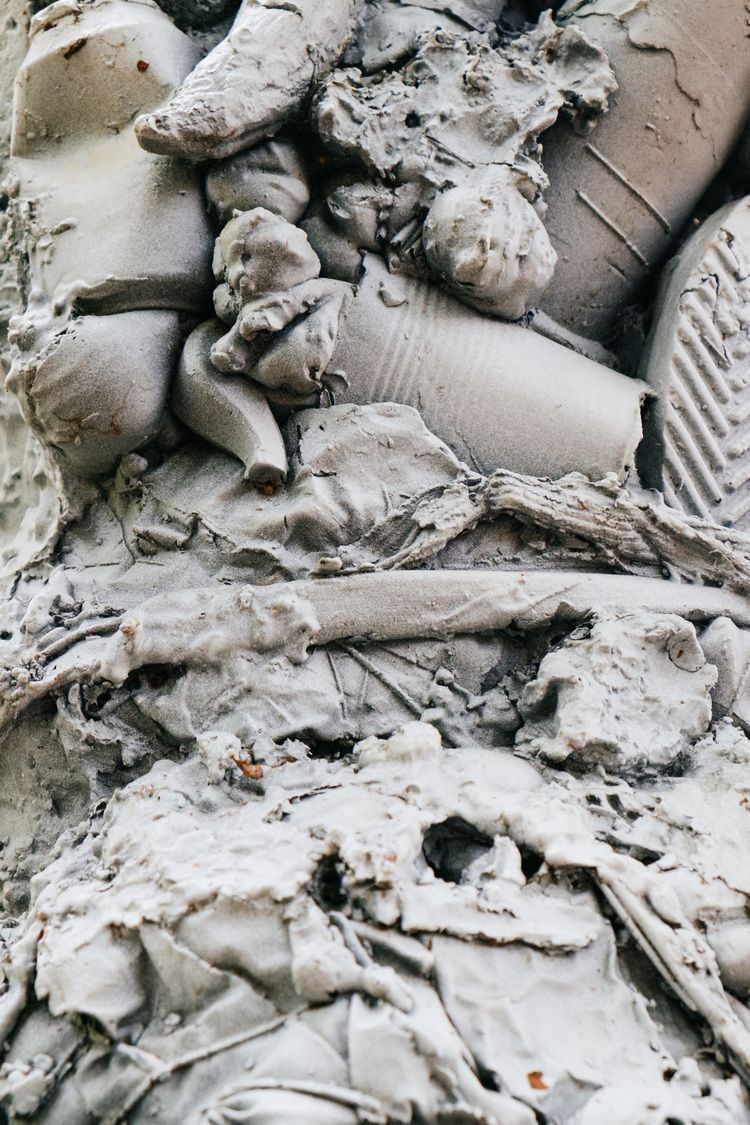 Want to see more? Visit ArtZuid's website or their Instagram profile!