Chasing Spring in Holland: Tulip Fields and Cherry Blossoms
Cherry blossoms everywhere! Plus: The famous Dutch Instagrammer @GroovyPat reveals where to find the prettiest tulip fields.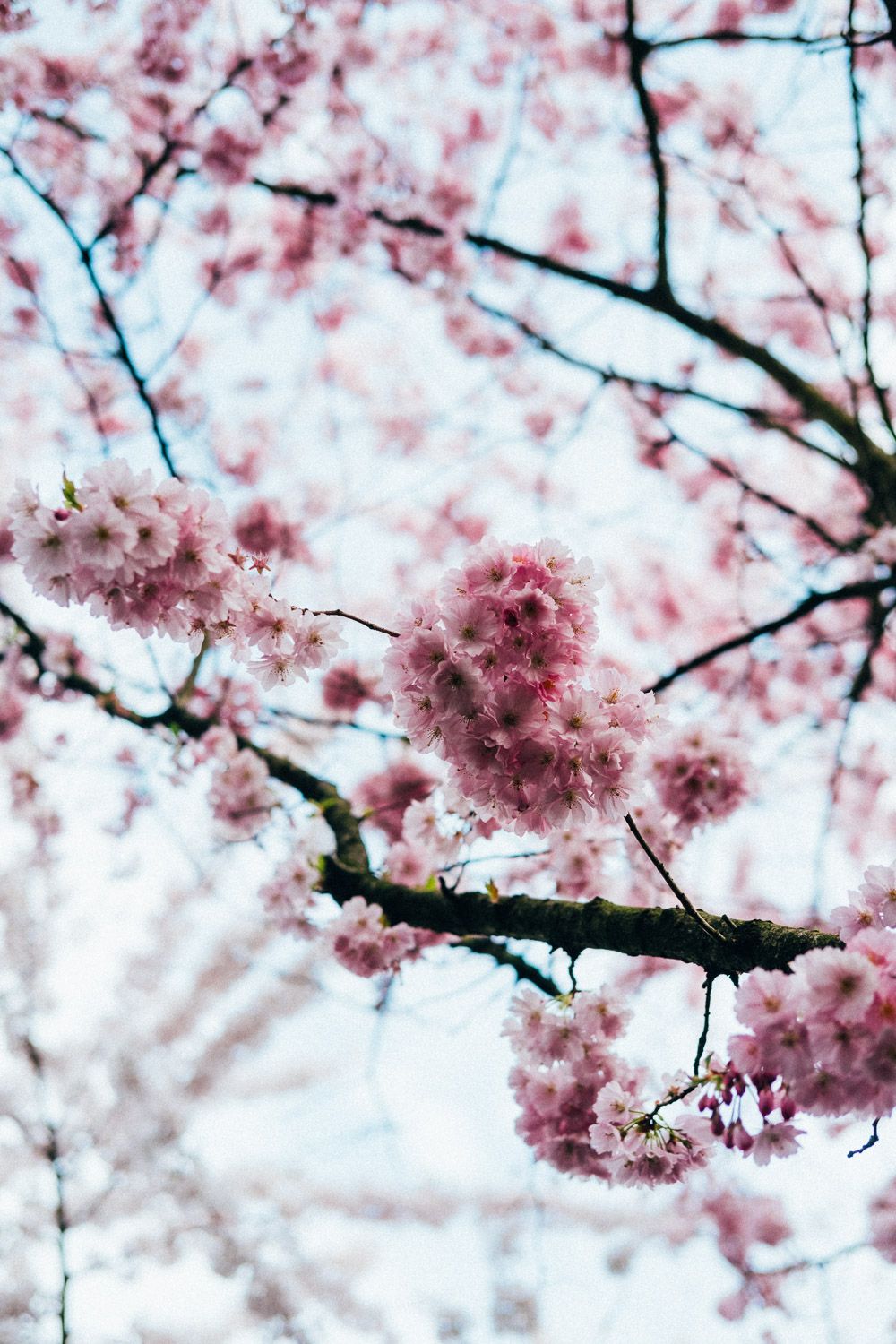 Spring is everyone's favorite season, and here's where to enjoy it around Amsterdam... and a bit further away. Chasing blossoms and flower fields in the region is the activity your Instagram profile will be thankful for. Plus: Famous Dutch Instagrammer Patrick Smit (a.k.a. GroovyPat) reveals where to find the most photogenic tulip fields.
This year, the spring felt almost like summer and everybody was trying to catch as much sun as possible. Given that the sun in the Netherlands sets around 10 pm in this time of year, that was a pretty easy task.
The beginning of spring was marked by warm weather and, of course, tons of flowers everywhere. Now, if you know anything about the Netherlands, you know that it's famous for its tulips. (And maybe some other plants, but you'd agree they're not necessarily a sign of spring.)
The beginning of spring in Holland is also marked by something fairly ubiquitous: cherry blossoms!
Cherry blossoms in Westerpark, Amsterdam
On a quest to meet, admire and photograph every flower in the Amsterdam metropolitan area I first went to Westerpark. It has avant-garde cultural businesses, hip restaurants, artificial lakes and... some pretty nice looking trees!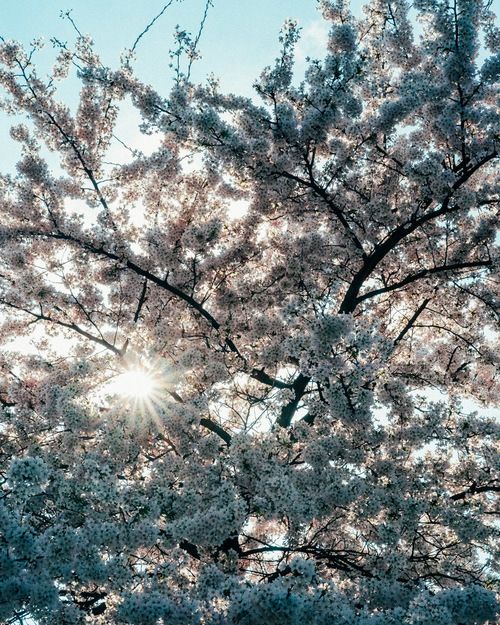 Cate (whose portrait is in the middle) has also published a blog post about chasing cherry blossoms.
The park is very close to the Amsterdam city center, so... visit it whenever you're here!
Cherry blossom festival in Amsterdamse Bos
You can never get enough cherry blossoms.
Traditionally, the Japanese celebrate the beginning of spring with a picnic under cherry trees in bloom, and this tradition is honored at the Cherry Blossom Festival.
The municipality of Amstelveen organizes the festival for the Japanese community, as a way to say thanks for the donation of 400 cherry trees that took place in the year 2000.
Cherry Blossom Festival, or Kersenbloesemfestival, takes place in the cherry blossom park of the Amsterdam Forest (Dutch: Amsterdamse bos).
It also features Japanese culture, food and drinks. Just don't expect it not to be crowded!
If you've come to this article googling Kersenbloesemfestival and you're thinking about going to the next one, here are some tips: bring a blanket and some water, come early in the morning to pick a spot, and bear in mind it's gonna take some time to get there.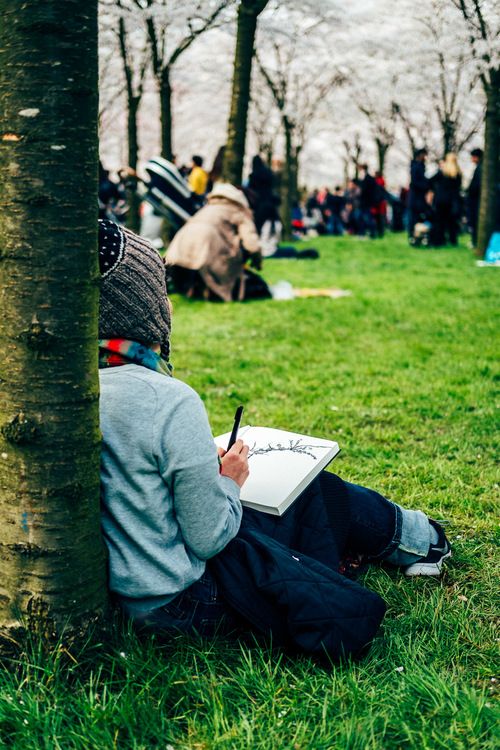 In order to get to the cherry blossom park, you'll gonna have to go through Amstelveen. The forest itself is reachable by public transport from Amsterdam, but the cherry trees are pretty far from it.
For other interesting sights around Amsterdam, take a look at my Instagram page.
Tulip fields in the Netherlands
The northern part of South Holland is considered the bulbing region of the Netherlands. That means that in this area you can find numerous flower fields. There are not only tulips – although the Netherlands is best known for them – if you go there, you'll see hyacinths and daffodils also covering the seemingly endless fields.
I was looking for flower fields easily reachable from Amsterdam, and I chose to go to Hillegom, a village easy to get to by train. Once you get there, the villages of De Zilk and Lisse are at a walkable distance. Lisse is also famous for Keukenhof, a family-friendly flower garden that you need to pay to enter. But why doing that if you can just walk around?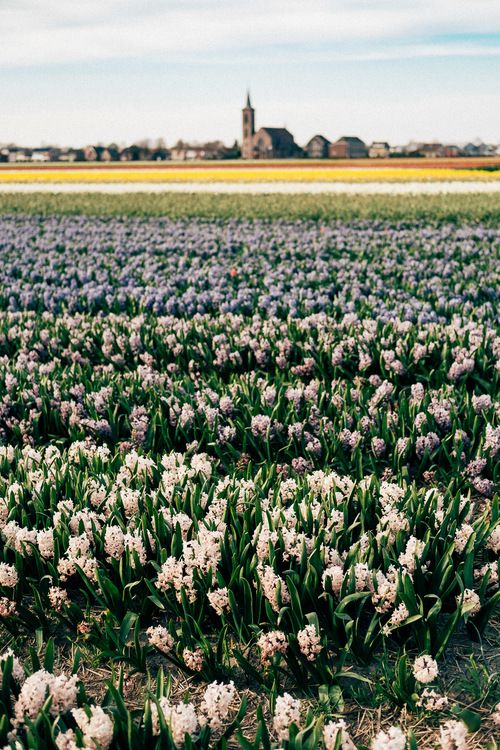 TULIP FIELD FAQ WITH @GROOVYPAT
Since I'm still a newbie when it comes to Dutch landscape, I reached out to Patrick Smit, Dutch instagrammer known for probably the grooviest Instagram profile around. His landscape shots (taken only with mobile phones!) have earned him almost 50k followers (at the time of writing). Therefore I thought he probably has a tip or two to share.
So, what parts of the Netherlands have flower fields? Until I checked your Instagram I thought it was only the northern part of South Holland. Apparently, I was wrong.
Indeed, the northern part of South Holland, but in the province of North Holland, there are many, many tulip fields to discover!
How accessible are they, generally? Can you just walk in somebody's tulip field?
I think 80% is accessible. Some farmers keep their gates and fences closed, but most of the fields you can just walk in, as long as you respect the land, the crops and the farmers! They always like to talk about their tulips proudly, so they don't mind you shooting.
In my case, If I wake up even earlier than the farmers do, nothing can keep me from shooting what I want, and, if necessary, I even climb the fences!
Where are your favorite flower fields and why?
They are up here where I live! I live in Nieuwe Niedorp, and we are surrounded by the most beautiful tulip fields you have ever seen!
Why? The farmers up here are true professionals and very very dedicated, and the surroundings are great for a photographer. In the South Holland tulip fields, the surrounding can be distracting – there are often big barns or other buildings. But in North Holland, the background is way prettier – like little farms or tress.
And, for the Instagram addicts among us, do you have any tips for photographing flowers and flower fields around Holland?
Try to look from another perspective when shooting tulips, just photographing them doesn't cut it! Be creative and try to look for different angles. But most importantly, you should pick the right time: shoot early in the morning during sunrise, with mist, or during golden hour in the evening!
And don't go to Keukenhof. It's all commercial and designed. If you really want the pure Dutch tulip shots, come to Noord-Holland!