One month in Portugal: a mid-life crisis experiment in being an urban nomad
When everybody was backpacking through Asia, I worked in broadcasting. When co-living spaces in Indonesia became a thing, I was busy moving to Western Europe. I used to couch-surf, but haven't done it since 2014. So, was an entire month on the road too ambitious?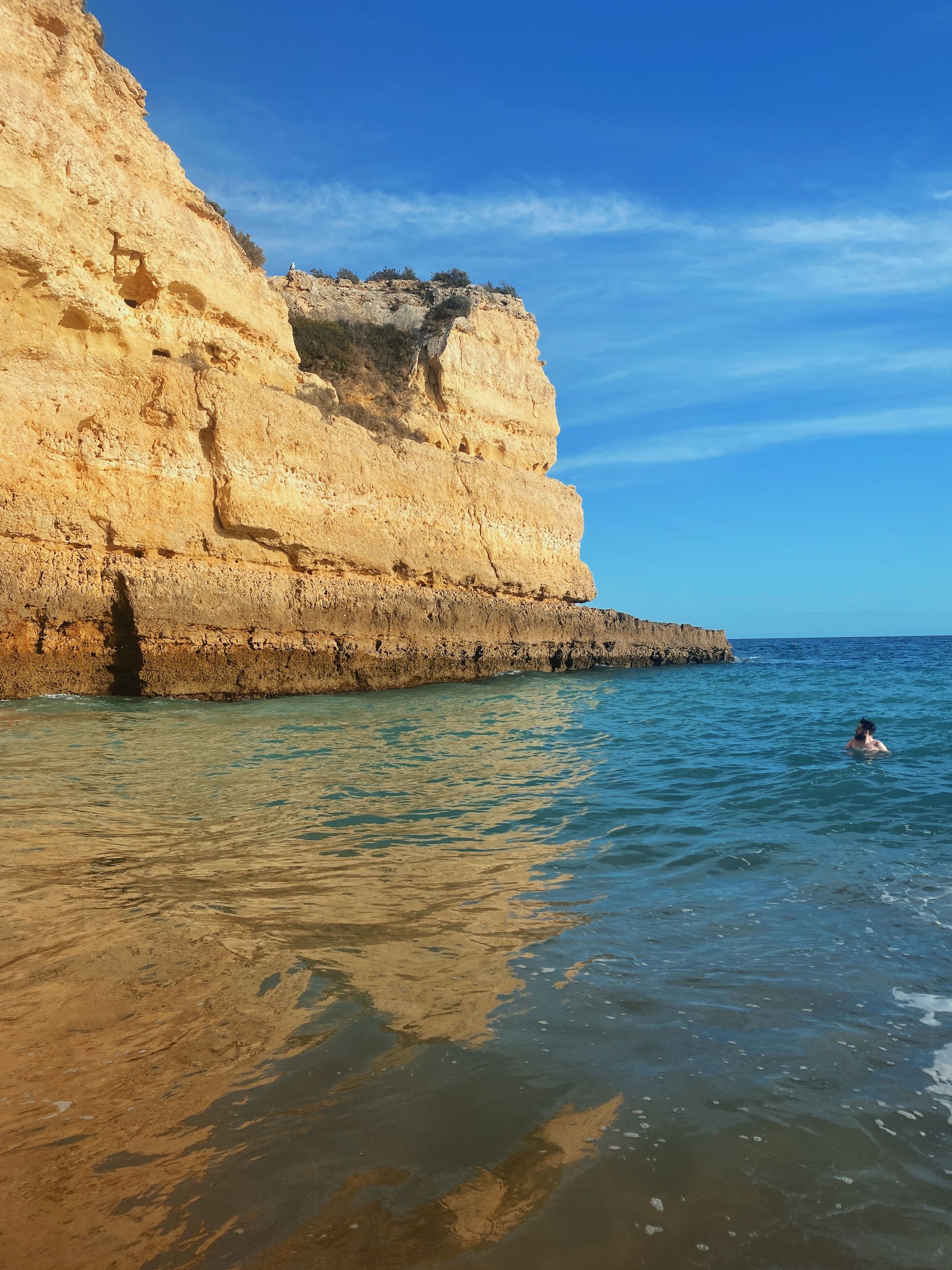 "We should go to Portugal for a couple of weeks and make content," Ana texted.
"YES!!" I replied.
At the beginning of 2022, I realized I was having a mid-life crisis. Nobody ever told me they were perfectly common in your mid-thirties, though almost all of my older friends confirmed it when confronted. Elizabeth Gilbert was indeed in her mid-thirties when she wrote "Eat, Pray, Love," a mid-life crisis memoir turned horrible movie I tried watching one night in January. Don't.
The writing was on the wall. Last year, I had a health scare that also made me realize how mentally unwell I still am (nobody likes going to the doctor, but not everybody goes haywire). Earlier, I decided to go take up music, which I gave up on around 2006, and my body fought back by making me deaf in my left ear. I changed industries due to Covid, for the second time in a decade, and went back to what I used to do ten years ago - produce radio shows, or in this iteration, podcasts. I was doing my civic integration exams, hoping to get a Dutch passport, and realizing that it would also enable me to move somewhere else, which is a thought I rarely entertained since the paperwork was complicated and I never finished my degree. My boyfriend and I celebrated our tenth anniversary - or rather, we didn't, and started couples therapy instead.
So, a month somewhere else? Yes, please.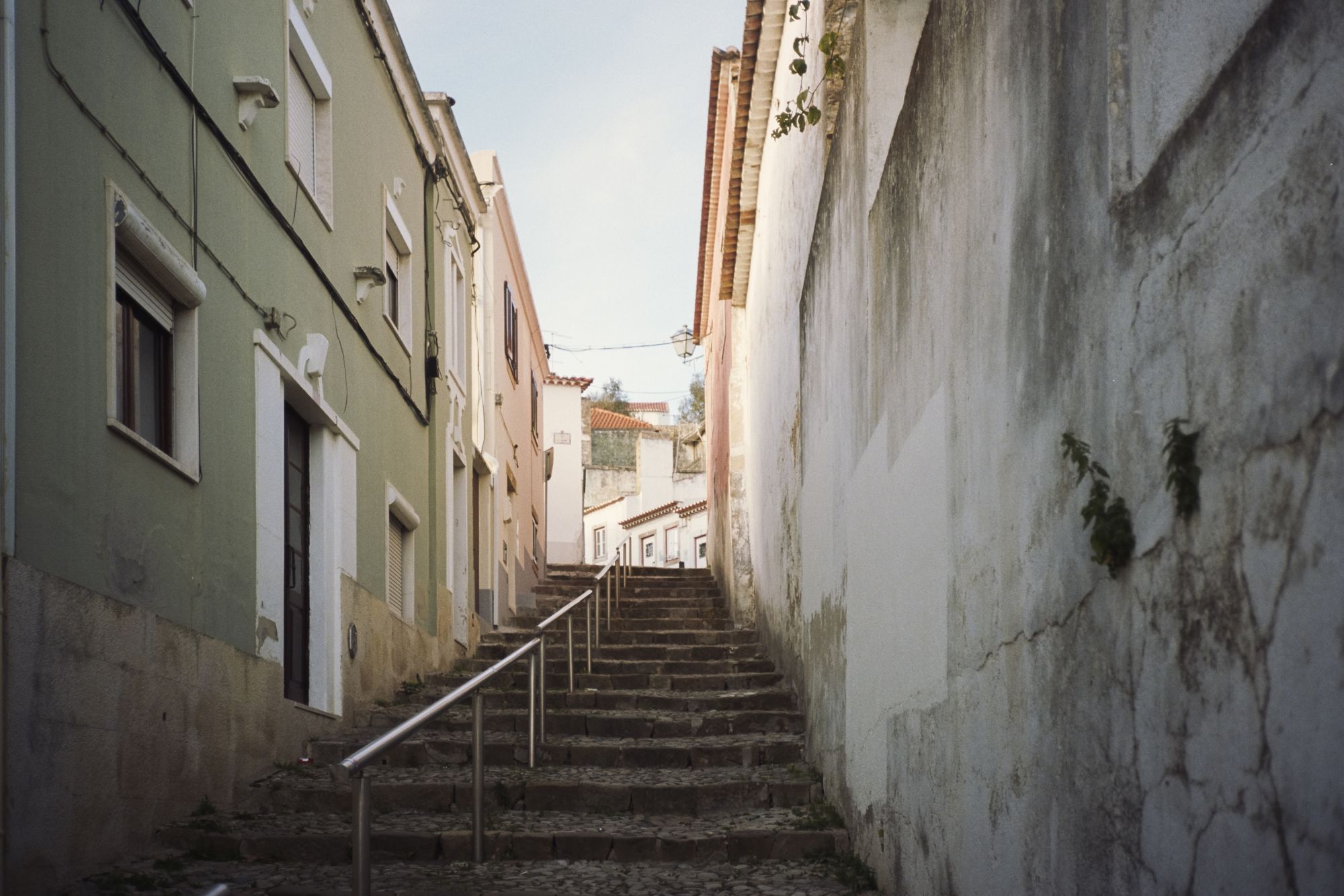 ---
The idea was simple: we pack everything we need, we go, we work, spending two weeks in the Algarve, in the south, with beaches and cliffs and sunsets, and the rest of the month in Ana's hometown of Torres Vedras and Lisbon, where I'd only been for two days in 2017.
The plan was pretty loose as an entire month somewhere is bound to come with a lot of changes - the only thing I had planned was getting a tattoo in Lisbon during the last leg of the trip.
My life has been a lifestyle experiment this past couple of months. I have been trying to figure out who I am as a person. I knew I wanted to see more stuff, do more stuff, and be more stuff.
However, I was already late on the urban nomad train. When everybody was backpacking through Southeast Asia, I worked in broadcasting. When white people started opening co-working and co-living spaces in Indonesia, I watched their vlogs while busy moving to Western Europe. I used to couch-surf, but the last time I did was in 2014.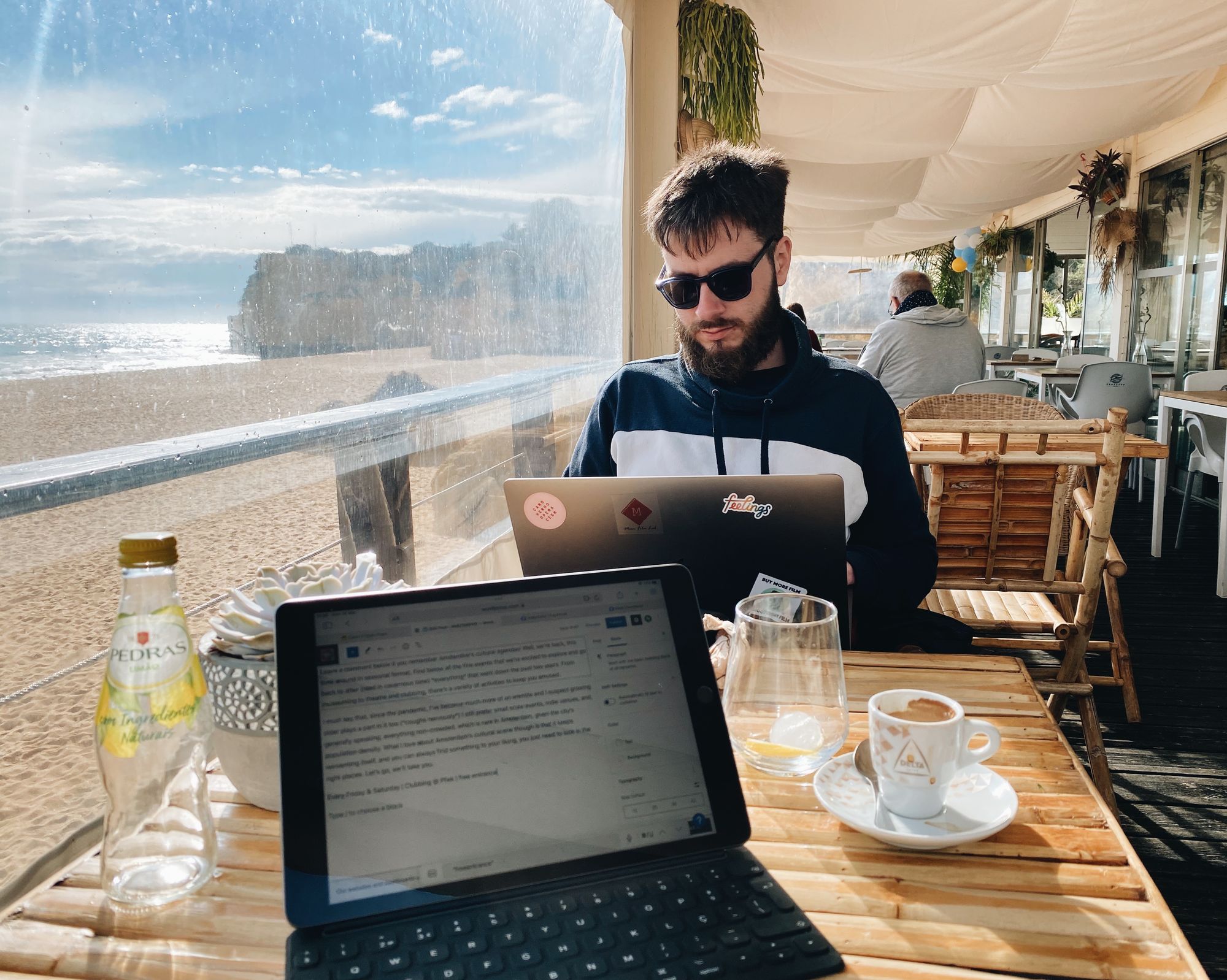 The older you get, the bigger your suitcase is: I fondly remember when I could still fit in the smallest cabin baggage. Now I feel just my skincare routine and prescription meds would fill one up. The clothes weren't a problem: there would be washing machines. But what do I do with all my gear?
I tried compromising. My 16-inch Macbook Pro can handle all the work. My iPad can download all the shows I want to watch. I wanted to finally try Silbersalz35, so I brought two analog cameras - a Zenit I recently reviewed and my beloved Nikon L35AF. I packed my primary digital camera and a couple of lenses, a Zoom F2, and a Zoom H1 (to double as a handheld mic). I brought a small midi keyboard. And a pair of mixing headphones. And some tripods. Too ambitious? Wait until you hear about the stuff I wanted to work on.
---
I planned to keep doing client work to fund my trip while on it. I also planned to take time to work on different personal projects. I wanted to edit at least two youtube videos, film at least three, and do some work on my food account on Instagram. I was also hoping to write at least one song (I was planning to release an EP last year, and you can guess how good that went).
The problem with the list of personal projects is that it sounded perfectly reasonable for a month-long vacation. But this wasn't one!
When you're on a workation, you have to work. And if you're staying somewhere for longer, you basically live there. So there's cooking, cleaning, and other chores. And most things take more time than at home: going to a supermarket where you don't speak the language is slower; being stripped of your kitchen appliances and tools makes food prep less efficient. Lastly, internet speeds can seriously impact your workflow.
Both Ana and I work online. I work with audio and video files and Ana writes. In March, when we were in Portugal, she also organized a Morning Pages Circle and taught yoga workshops via Zoom. I knew that the Algarve leg of our trip came without WiFi in our accomodation, but I figured that the 26GB of internet access I'd have in EU roaming would be enough. And it was! But upload speeds in roaming, especially in rural Portugal, were abysmal.
The solution presented itself in the form of Lord's Bar. It's a bar overlooking a beautiful medieval chapel perched on a cliff between two beaches. It's also a place that looks stuck in 1998: the chairs are old but not vintage; there are oversized projection screens, pop hits from the '00s blaring (except when they turn into grunge?!), and they don't accept cards.
One night, while sending a particularly hefty file to a client, I sent him a photo of the place. At least the wine was good. And they were playing Britney Spears.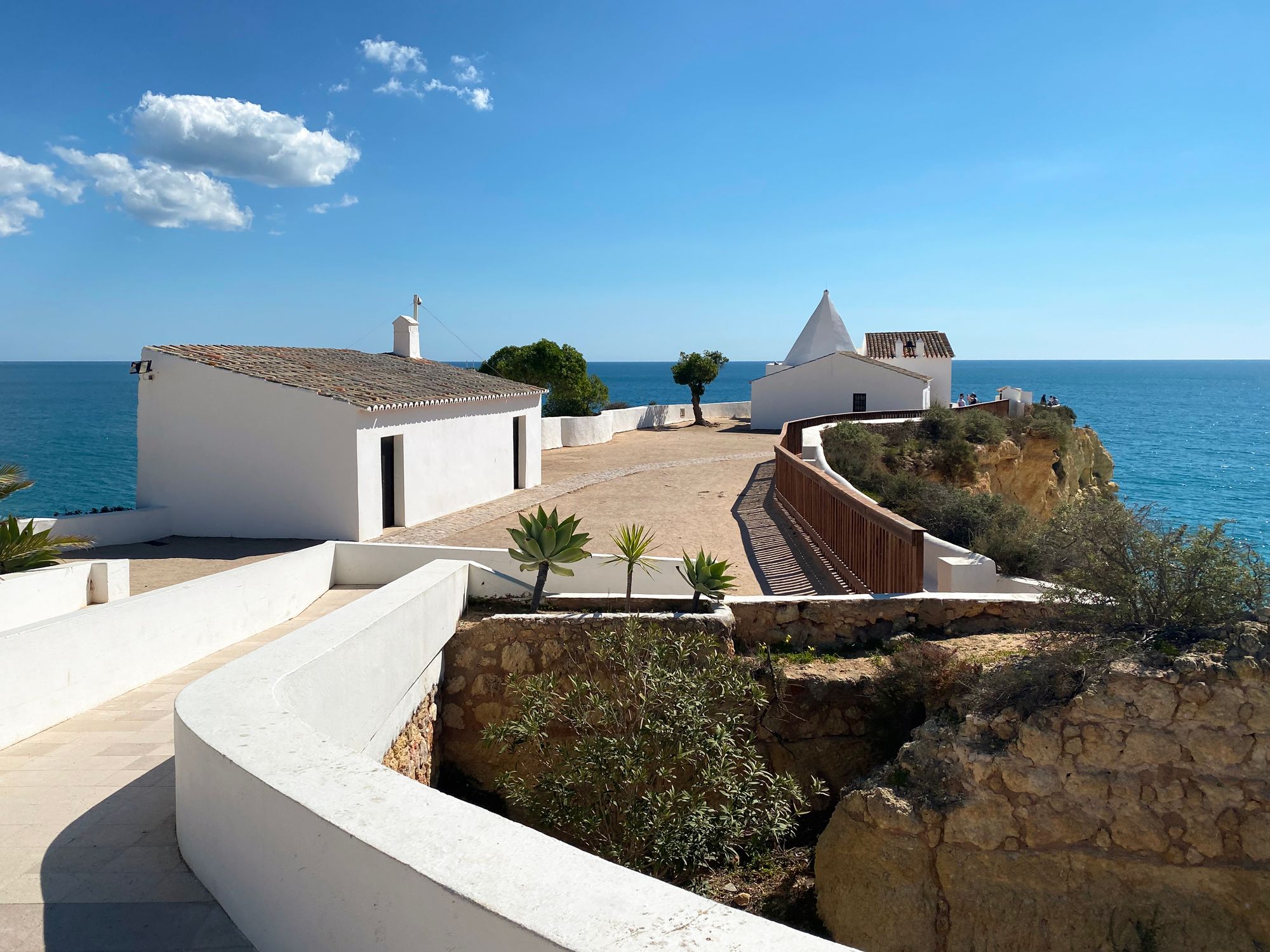 ---
A good thing about spending more time somewhere is that all the FOMO is gone. The plans are more flexible, and you can call them off if, say, it suddenly starts raining. I also found myself being more likely to focus on work: there were fewer distractions, and I wanted to wrap up quickly so that I could do nothing, since even doing nothing felt good.
We would end every day of work by having a beer on top of a cliff overlooking the ocean. This was also a good exercise in being frugal - I don't need much to feel good if there's nature and a nice view.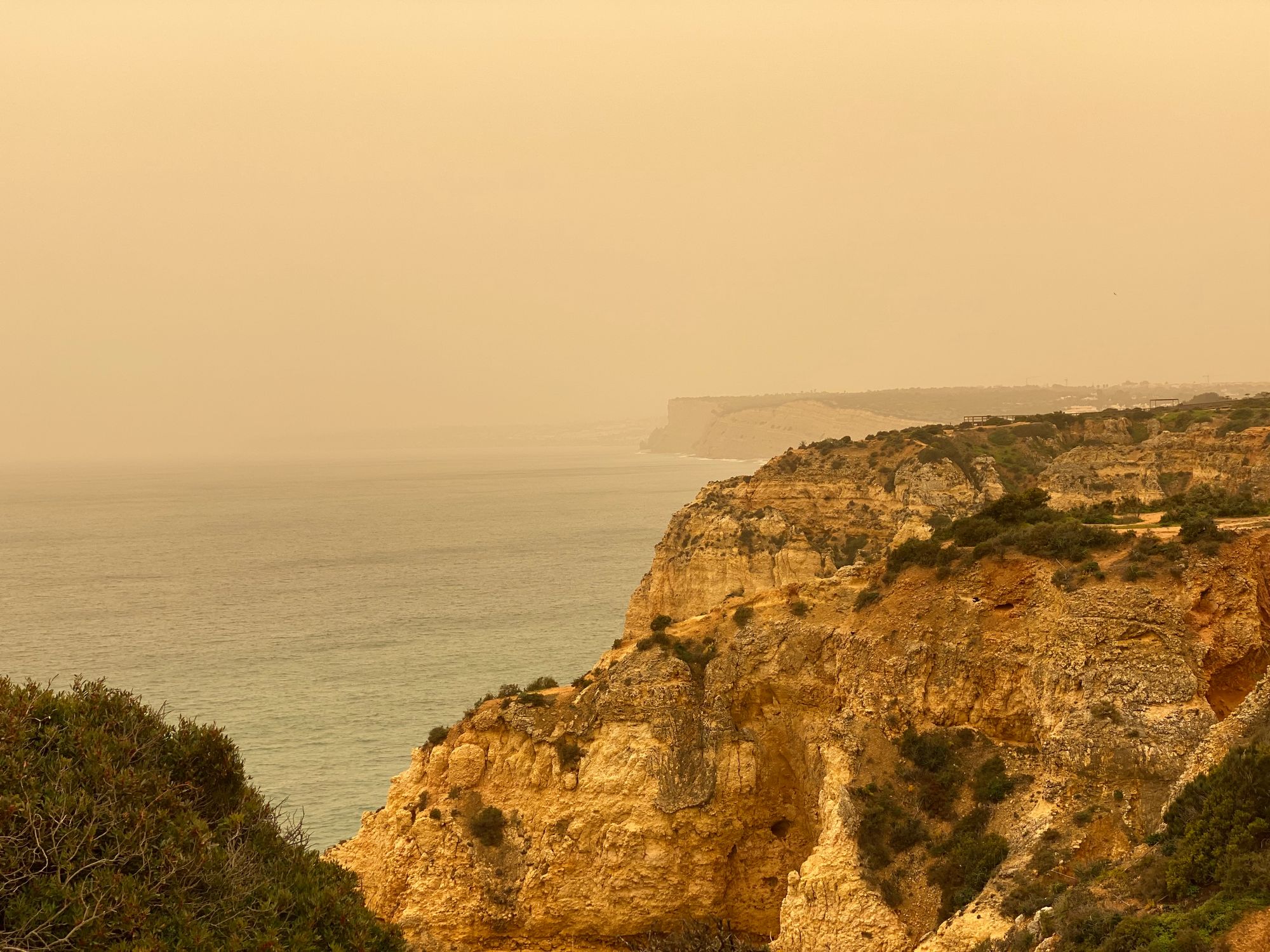 The weather was good for two weeks (great for catching the waves in the Atlantic). Then, a Saharan sandstorm came. Everything was orange for a while, and then it started mostly raining for a couple of weeks.
Our friends Dani and Bianca were also in the Algarve, so we spent some time with them, hitting up gorgeous beaches around Aljezur and checking out Levels, the place Dani is helping become the specialty coffee hangout in Carvoeiro.
As far as personal projects go, I had overestimated myself. If I can't make time for them at home, why would I expect to make time for them at a home away from home?
I did work on many things, but I only finished one: I recorded and produced a one-take cover of that song by Glass Animals, complete with all the mess in the room because workations aren't always pretty.
I filmed a video for my food account. I shot additional footage for a YouTube video I had filmed in the Netherlands in February. Heck, Ana and I even recorded a podcast! None of these have seen the light of day yet because my freelance work was starting to ramp up as the Portugal trip was nearing its end, and I haven't had time or resources to throw myself at it.  And that's another thing I need to remember: being inspired to start new projects is one thing, but having the time to finish them is far less glamorous.
---
One Sunday, we left the Algarve, barely escaping a severe storm and heading towards Torres Vedras. After a six six-hour drive, we made a pit stop in Lisbon and spent a night at a hostel. My tattoo appointment was the morning after.
By that time, the accommodation Ana (thought) she had secured for us in Lisbon had fallen through. We spent the next couple of days in Torres Vedras. I tried popping to Lisbon one day to visit a museum and realized that even though Ana's hometown is only 40km away, getting around takes more time than I was comfortable with. Going to the museum involved taking a bus, the subway, and a tram. All of that amounted to two hours one way.
I had booked a room at a cheap guesthouse with stellar reviews in Lisbon for my last couple of days, but then the boyfriend texted me he wanted to join, so I made another change and found a last-minute Airbnb in Almada, on the opposite side of the river. (Not the best idea when you're short on time, but it had its charms.)
These few days of being stuck in a liminal space and not even being able to unpack, as you can imagine, affected my productivity and overall energy levels. That was the first time during this experiment that I thought I'm too old for this. That week, I focused solely on my work on The Scrimba Podcast and some light sightseeing. I even missed out on a chance to do a trial project with a prospective client as I was absolutely at capacity. Even though I spent more time in Lisbon than five years earlier, I don't think I've seen or done much, which warrants another visit.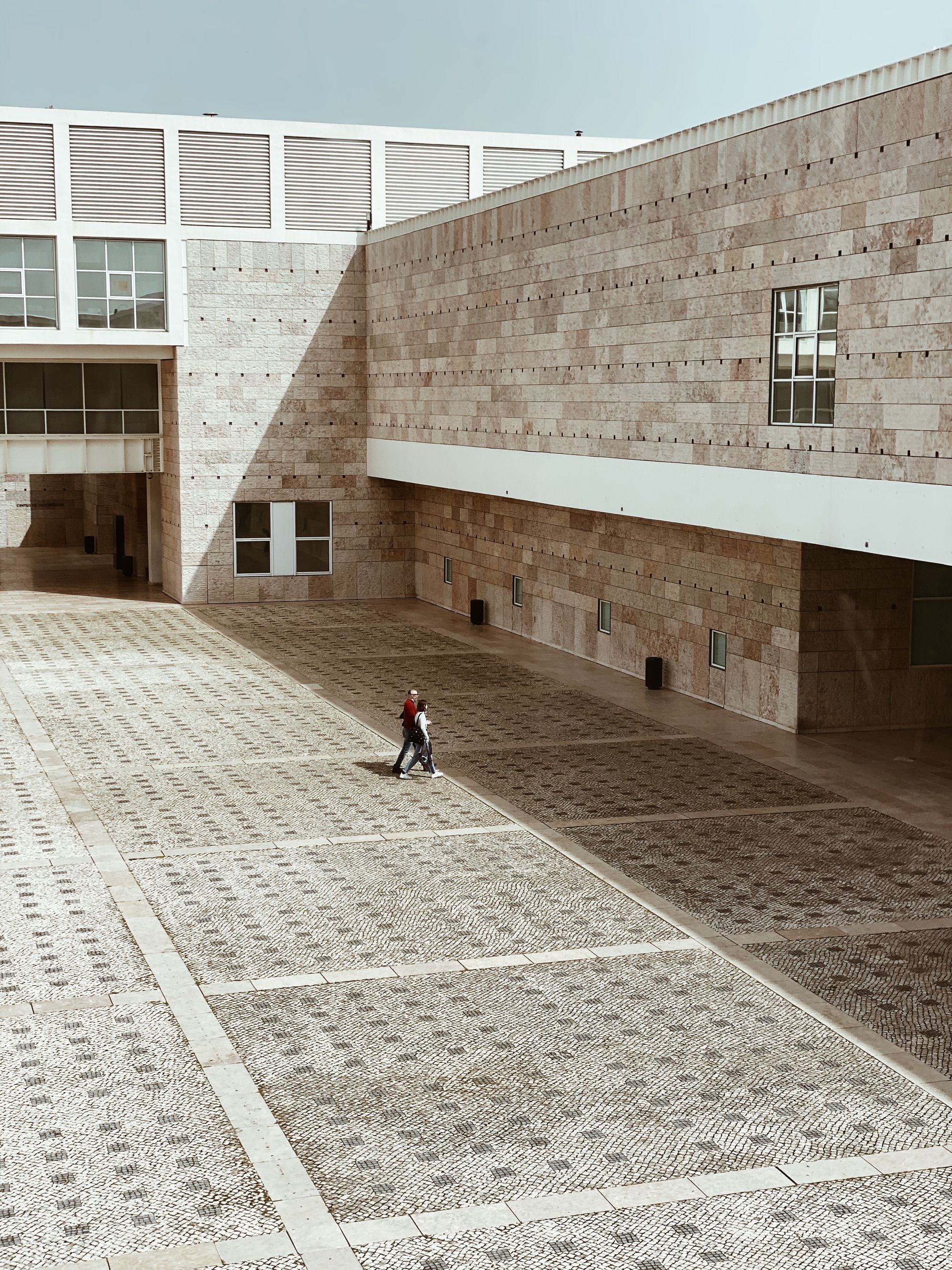 ---
Since coming back from Portugal, I've spent a couple of days in Hamburg and a little over a week in Greece. Both times, I worked and traveled. Although these trips were shorter, I applied my Portugal takeaways to them, andI think I actually like this concept!
So, what did I learn?
Working while traveling is a great way to slow down. Normally, I'd need a vacation after a vacation; this way, I need to structure my days differently. As a result, I also have more time to process everything I've seen or done.
Working while traveling is also a great way to stay somewhere longer. As a freelancer, I had always been hesitant to take longer time off, knowing that if I didn't work for an entire month, I'd also not have any income.
Traveling provides me with enough dopamine and novelty, it seems, that I stop struggling with my ADHD traits.
I need at least two days to figure out the space where I'm staying. I have learned to embrace the chaos and accept not knowing where I put anything. It helps if I focus on a task that doesn't require too much gear first (say, a laptop and a pair of headphones, instead of two cameras, multiple lenses, and a tripod).
Paradoxically, one of the first things I do somewhere new is to build a simple routine; it is mostly something like finding a place with good coffee and then going to it every day. This way, I avoid decision fatigue, which can definitely happen when traveling.
On a more personal level, a month in Portugal gave me detachment when I needed it, showed me that there are still things to experience and humans to connect with, and pushed me to examine different lifestyles.
I'm planning another month or two of remote work in the fall, and I'll keep you updated on my adventures! Until then, I'll hopefully manage to make time for personal projects because I think that is something I need to figure out at home.