Newsjacking the Bern
Amazon's cringe-worthy attempt at using a viral photo of senator Bernie Sanders at Biden's inauguration prompts a dive into meme culture, newsjacking, and the legality of it all.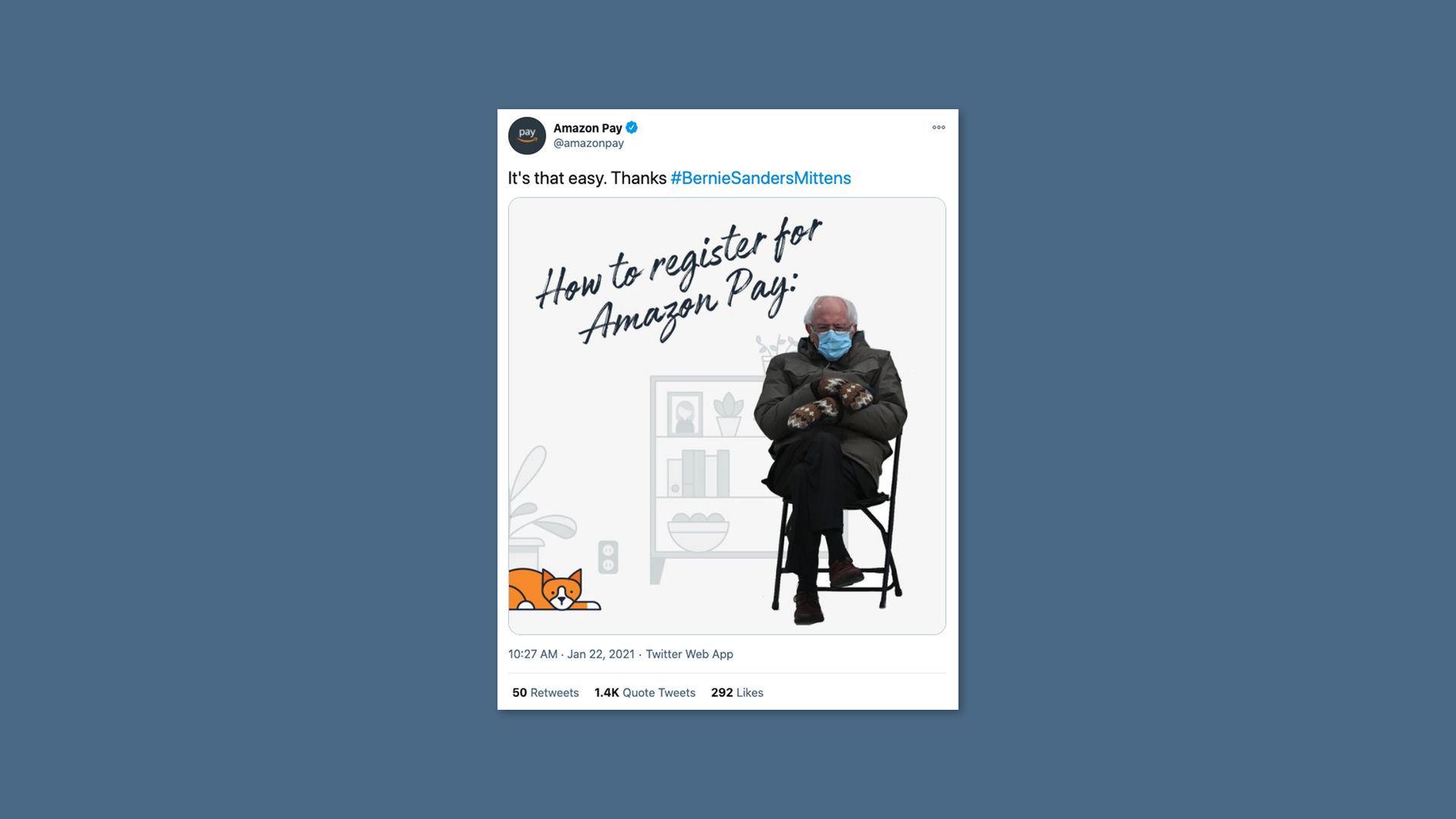 We've seen him everywhere. Photoshopped into classical paintings, the Cell Block Tango scene from Chicago, performance art of Marina Abramović, historical photographs, or on the titular throne from Game of Thrones. Senator Bernie Sanders, wearing a coat from that other meme, large gifted mittens, and a face mask, in a socially distant seat and with a frown, attending the inauguration of Joe Biden as the 46th president of the United States.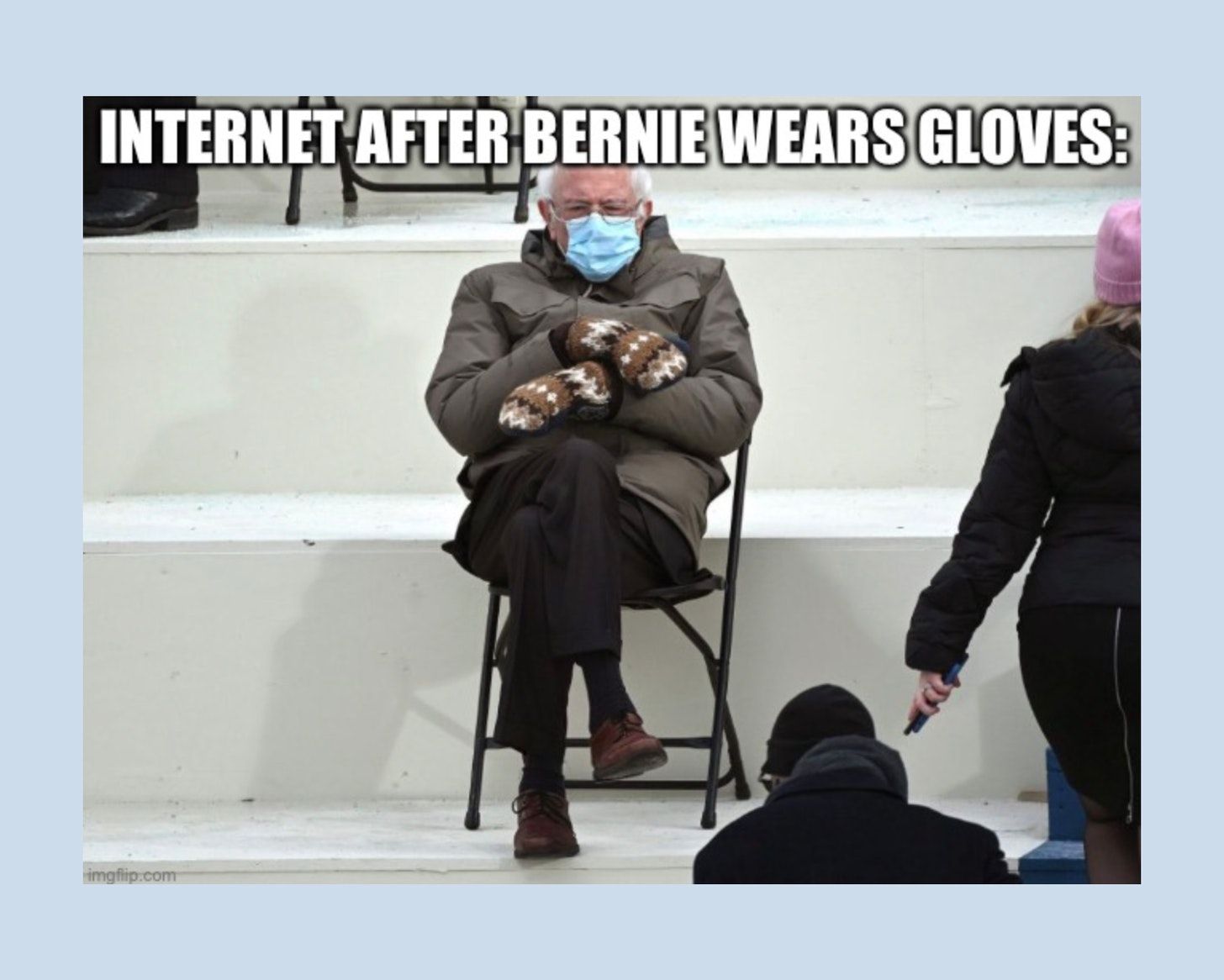 Professional retouchers and photographers were coming up with well-crafted, skillfully made edits. Less skilled netizens were busy with simple copy/paste jobs using the now-iconic photograph. Either way, it quickly became apparent we had another piece of internet history on our hands.
One of the photography groups on Facebook I'm a member of was quickly greeted by a friendly warning: yes, it is fun, and by all means, have all the fun you want, but don't post your Bernie memes to your business's Facebook page.
Newsjacking is the norm
We've all seen it.
Newsjacking is when a brand rides a current event's coattails to raise brand awareness. It's a way to stay relevant in the era of 24/7 online communication and never-ending news cycles.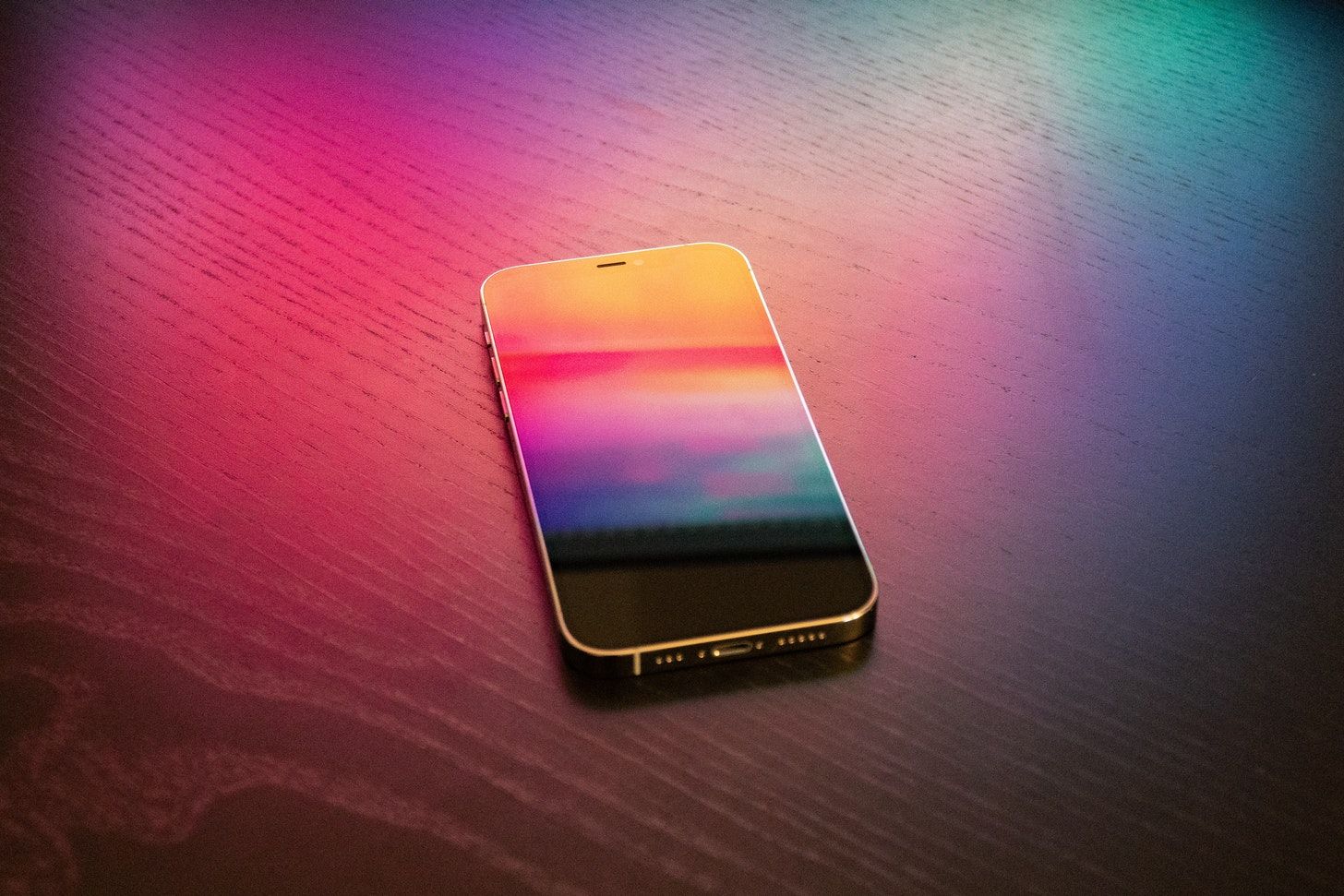 There's an art to it, some marketers would say. You need to know when to do it (at the beginning of a news cycle for best results) and how to do it not to seem tone-deaf.
Newsjacking can be planned (based on, say, the weather forecast or a sports event) or spontaneous (in reaction to a breaking news story), but in that case, it needs to be done rapidly.
Here are some real-world examples. A Mexican airline offering discounts to Americans based on the percentage of their Mexican heritage from a DNA test? Good, yet elaborate. Oreo newsjacking a Super Bowl power outage? Quick, witty, and inoffensive, therefore: good. Newsjacking a natural disaster to promote online shopping? Many have tried it, and it came out cringy at best. Trying to newsjack the Bernie meme while, you know, being Amazon? Hell to the no!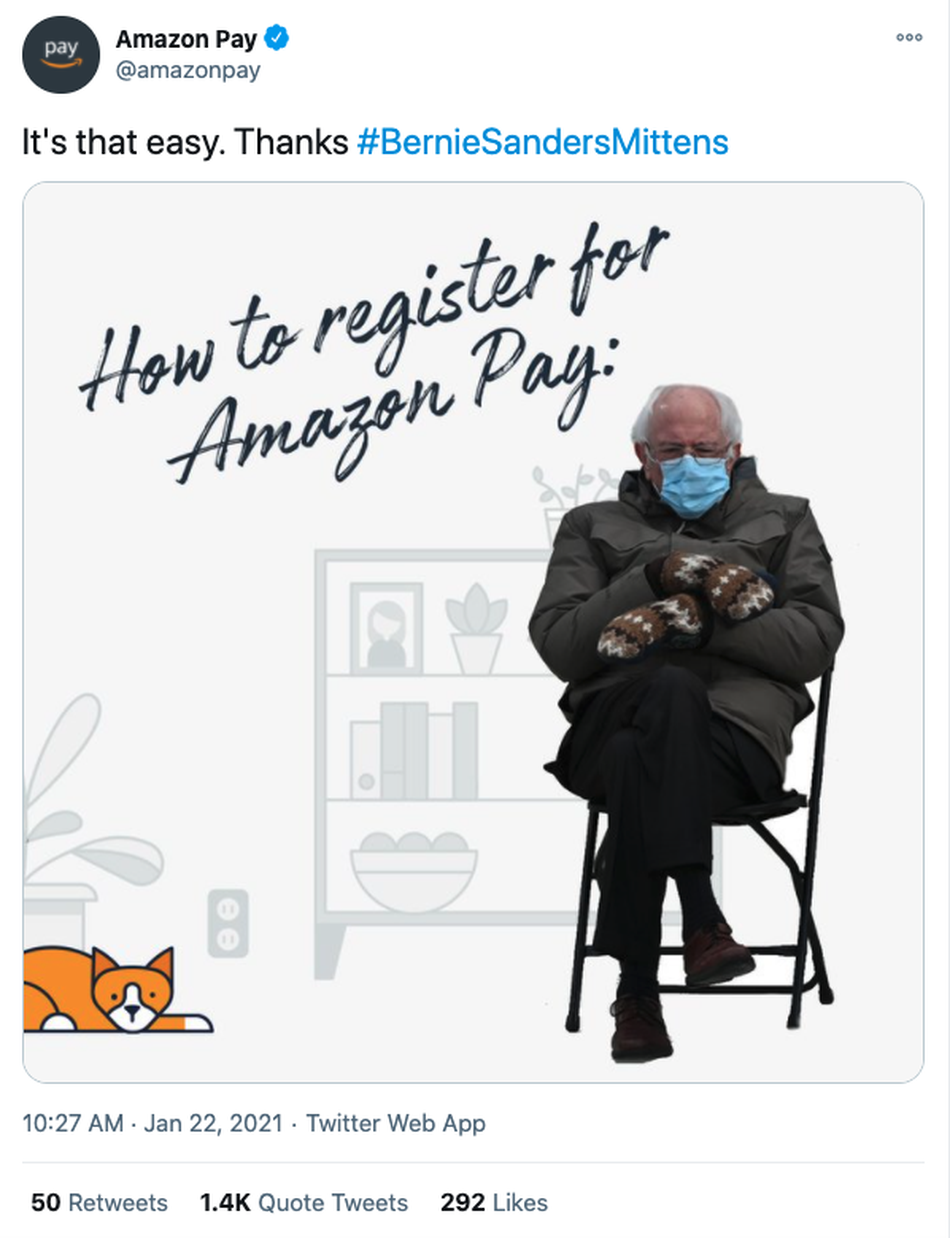 Some poor soul operating the Twitter account of Amazon Pay thought that pasting Bernie Sanders to what looks like a drawing of a living room was a good marketing idea. The nonsensical copy didn't help.
Sanders has been a very loud critic of Amazon, its CEO, and policies, including hazardous working conditions. The tweet was deleted shortly after, not before gathering internet backlash and prompting an actual meme-worthy tweet from the New York representative Alexandria Ocasio-Cortez.
Can you newsjack a meme?
In short, yes. I mean, some memes are not news. But this one was.
Please don't quote me on this, but Bernie's photo in mittens could be the most viewed product of the entire inauguration coverage. Yes, there was Lady Gaga with a golden microphone. Yes, there was J Lo. Yes, there was Biden; there were nice speeches and a poem. But Bernie was a meme. How many Bernie memes can you look at while listening to Gaga sing "The Star-Spangled Banner" just once?
But, should you newsjack a meme? That's... complex.
Even when created by brands themselves, memes are a free-for-all. They're our modern folklore, a collective effort, a modern reinterpretation of oral tradition for the world where we communicate through imagery.
Even though you can easily trace almost any meme's origin, nobody usually claims ownership of them... until somebody tries to monetize them, at least.
Memes are derivative by definition. Some of them use stock imagery - which is, by default, royalty-free. Some of them, however, use copyrighted material. Either way, it's modified or parodied, and ideally, falls under Fair Use.
Once you start using a meme commercially, however, Fair Use is out of the question. Imagine a meme with, say, a popular Disney character. You can have fun with it and post it on your personal Facebook page. But then you start thinking it would be fun to advertise your business with it, and suddenly you're running an ad with unauthorized use of a popular Disney character! Disney has all the rights to take legal action against you.
A journey from an image to a meme can be long and winding. For instance, the Ermahgerd Girl was a scan of a polaroid photo taken 13 years prior and eventually uploaded to PhotoBucket as public domain, probably accidentally!
But, is the Bernie Sanders photo public domain? No. It's also not royalty-free. It is available for licensing via Getty Images - for editorial use. One could argue that Amazon using it on their corporate Twitter account is not editorial use. One might even think it's - GASP! - commercial.
Not only is there no model release from Bernie Sanders, but in this case, unlike with some other meme imagery, we also explicitly know who took the photo (France-Presse photographer Brendan Smialowski) and what he thinks about it ("the picture itself is not that nice"). We also know how he feels about his work becoming a meme (he would never take that photo if he knew).
So, is Amazon using Smialkowski's photo of Sanders in an attempt of newsjacking just asking for a cease and desist letter or two (at least from Sanders, if not from the copyright holder), or a hefty usage fee? Yes. They are. Remember that warning from the photography group? That's exactly what it was about.
Shame Amazon deleted the tweet!
On a lighter note…
A great example of newsjacking the latest Bernie meme comes from Ikea in the Balkans!
An image of a foldable chair is paired with the copy saying, "Sit like Bernie." The caption of the post reads: "Suitable for any occasion. With mittens or without them." The same post also appeared on Ikea's Croatian account.
In the meantime, Bernie has turned his viral photo into a sweatshirt for charity. 100% of the proceeds are going to Meals on Wheels in Vermont. And the proceeds are huge!