Where does it come from? Koch, semolina sponge cake
The word koch is German, and it means cook! BUT YOU DON'T COOK THIS CAKE, YOU BAKE IT!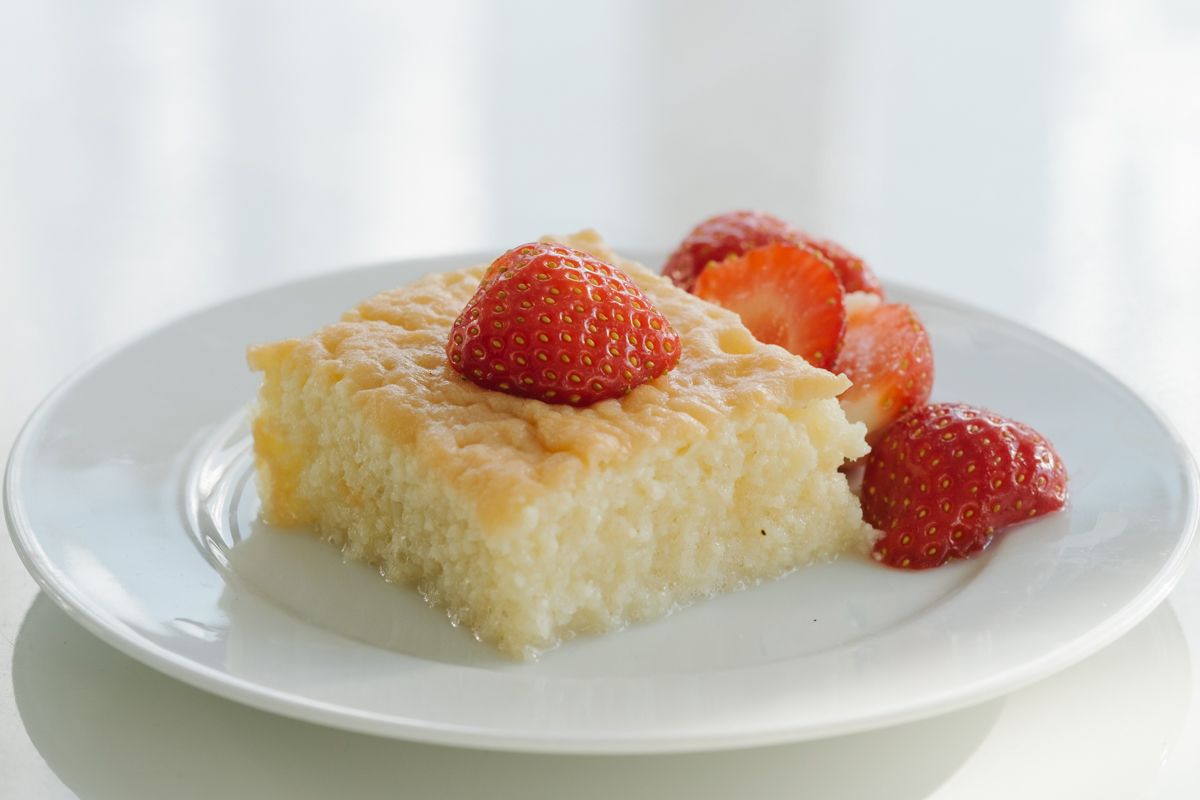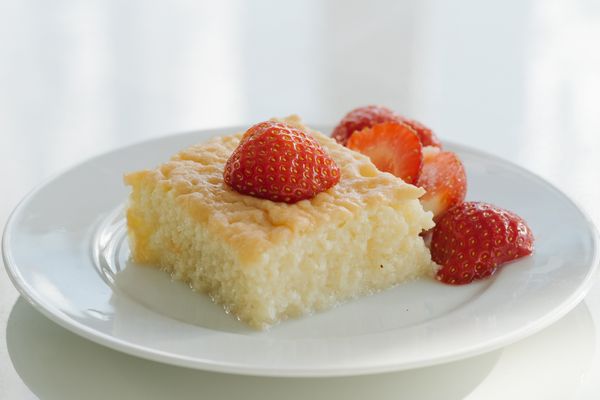 This cake belongs to Serbian cuisine but nobody surely knows how it got there!
Koch (in Serbian, koh) has a really soft and moist texture. It was usually a dessert for children, although it makes a great afternoon tea or coffee accompaniment.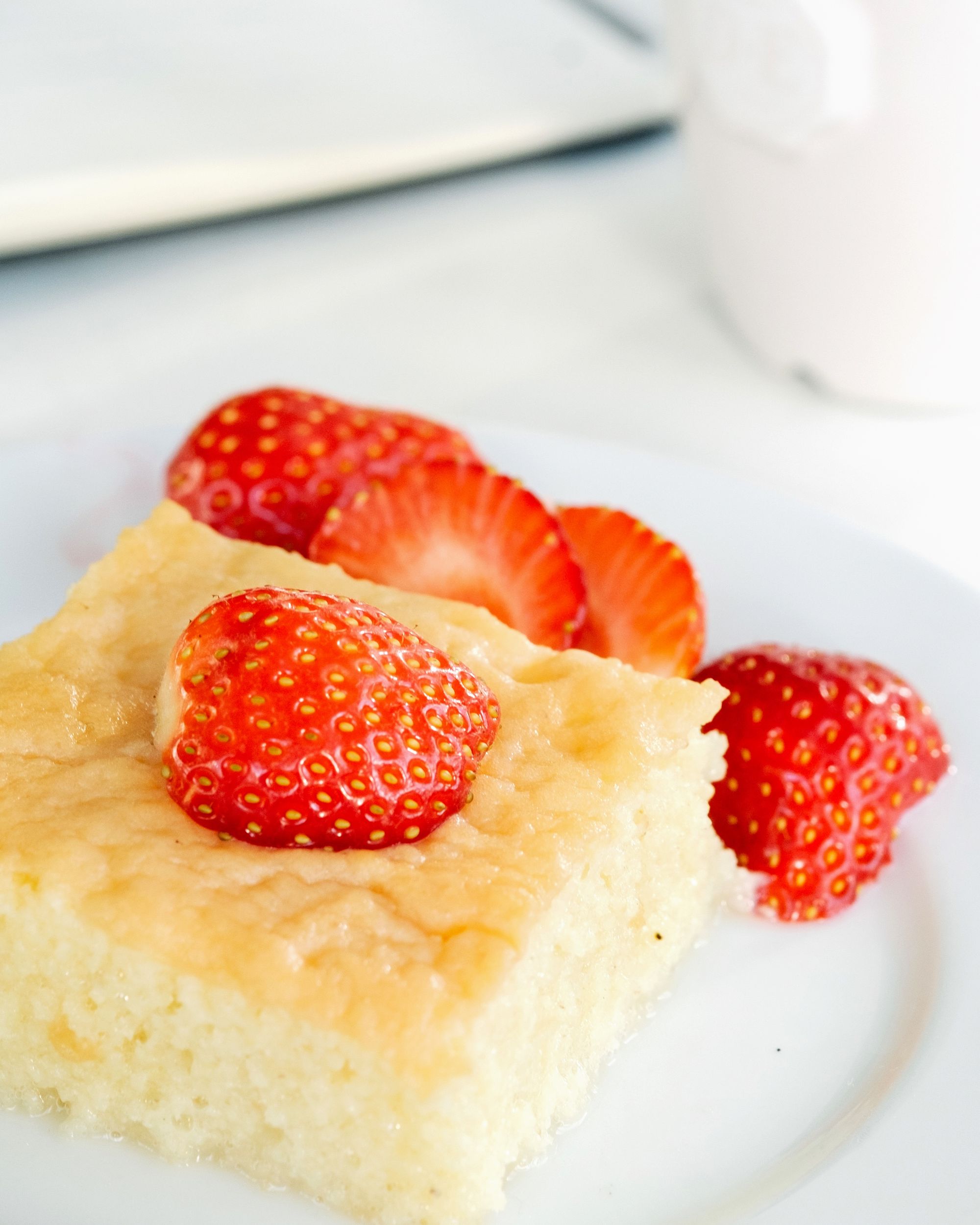 The prevailing flavors (milk and vanilla) relate to floating island, a dessert comprised of meringue floating in egg yolk custard. In Serbia, the name of the floating island is derived from German Schneenockerln. The Austro-Hungarian Empire once encompassed the northern province of today's Serbia, so it's obvious how did the Schneenockerln reach us.
Is koch also an Austro-Hungarian legacy? Probably so. Hungarians have a similar cake (made with rice, though). Based on that, and the flavor profile, we can be quite certain that koch stems from the former Austro-Hungarian territories.
The word koch is German, and it means cook! BUT YOU DON'T COOK THIS CAKE, YOU BAKE IT!
In Italy, there is also a dessert of the same name. The recipe for the Italian version actually involves precooking the semolina. So, the Italian koch righteously bears that name. Serbian koch is easier to make, though. You can whip it together in minutes. Which is good, because you'll always want to eat more of it.
Koch (koh), semolina sponge cake recipe
Ingredients:
5 eggs (whites and yolks separated)
8 tbsp wheat semolina
3 tbsp all-purpose flour
5 tbsp sugar
1/2 tsp baking powder (or half a sachet)
1 l milk
1 tbsp vanilla extract + 3 tbsp of sugar
Beat 5 egg whites with 5 spoons of sugar until stiff. Mix the yolks in. Add semolina, flour and baking powder and keep mixing until homogeneous. Transfer to a baking pan.
Start baking at 200° C and lower the temperature to 180° when you notice the cake has started to rise.
In the meantime, bring milk, vanilla extract and two tablespoons of sugar to a boil.
Test the cake with a fork. When the baking's done, take it out of the oven and immediately pour the milk over it.
Leave it to absorb the milk (there won't be any left on the surface!) and to cool, then transfer to a fridge.
And that's it! You can serve koch with fresh fruit or just as is.