Homemade Nutella!
A blend of homemade hazelnut butter and melted chocolate. YES.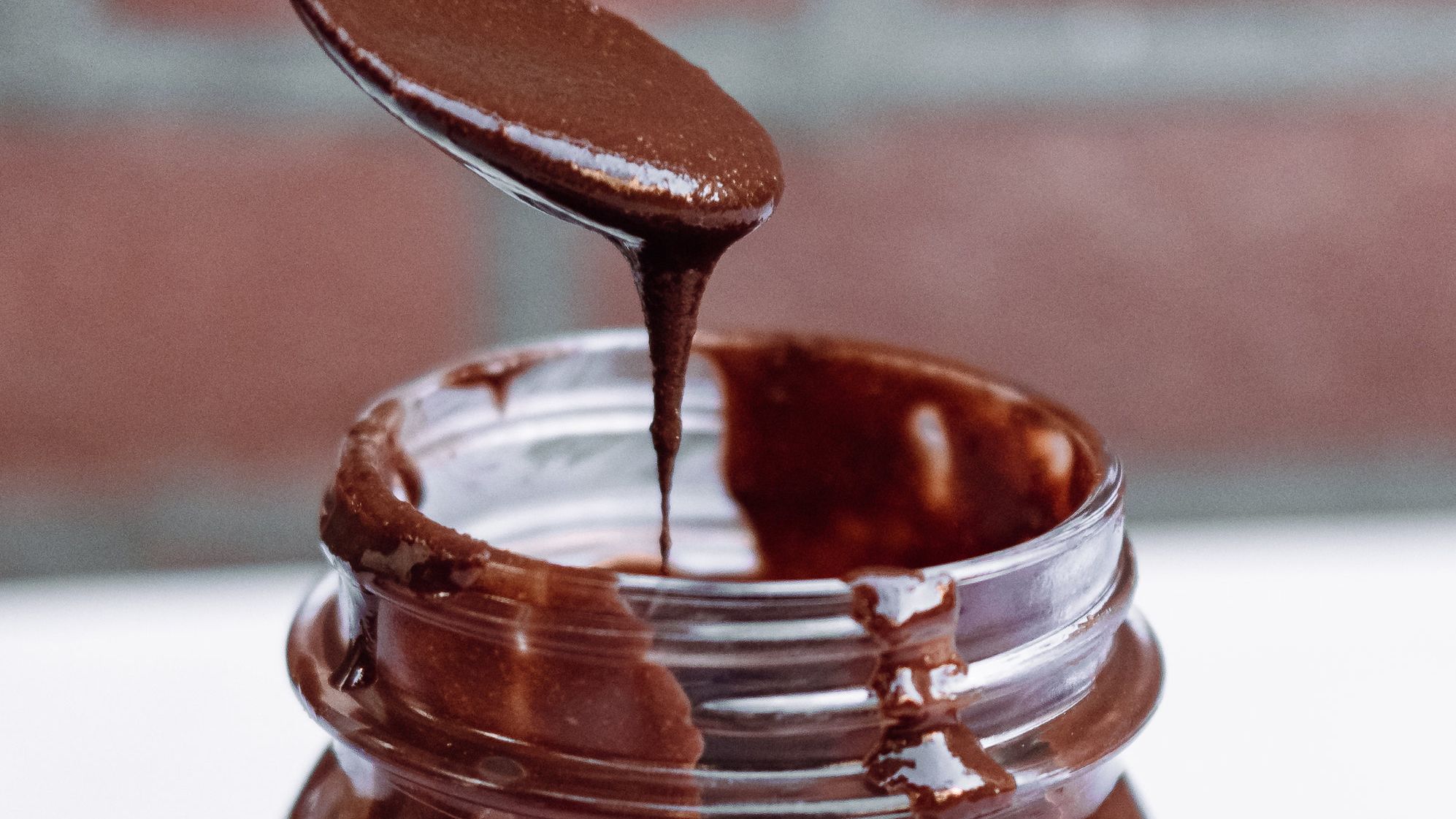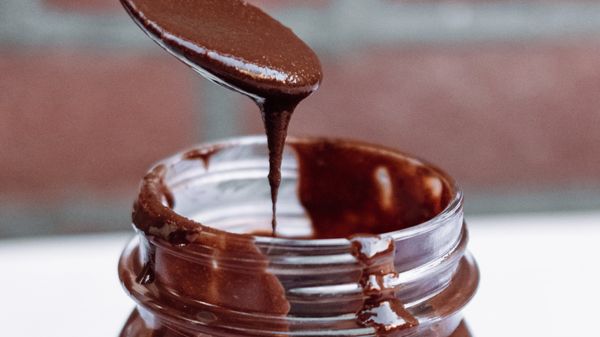 I have a confession to make: my body rejects Nutella.
I know, I know.
It's not like I'm allergic to anything - it's just that, the older I get, the less I'm (physically) able to stomach palm oil. And no, I don't think palm oil is inherently bad for you - minus the environmental impact - the same way I don't think onions are bad for you, but I won't eat them before bed because they give me heartburn.
Oh, the joys of adulthood!
My stomach can detect palm oil anywhere - even in some brands of peanut butter - and it doesn't like it. (Why would they put palm oil in peanut butter? Peanuts have their own oil!)
And, while Nutella is so delightfully creamy thanks to palm oil, it's not exactly famous for its high content of hazelnuts. Hazelnuts, however, also do have their own oil... See where I'm going with this?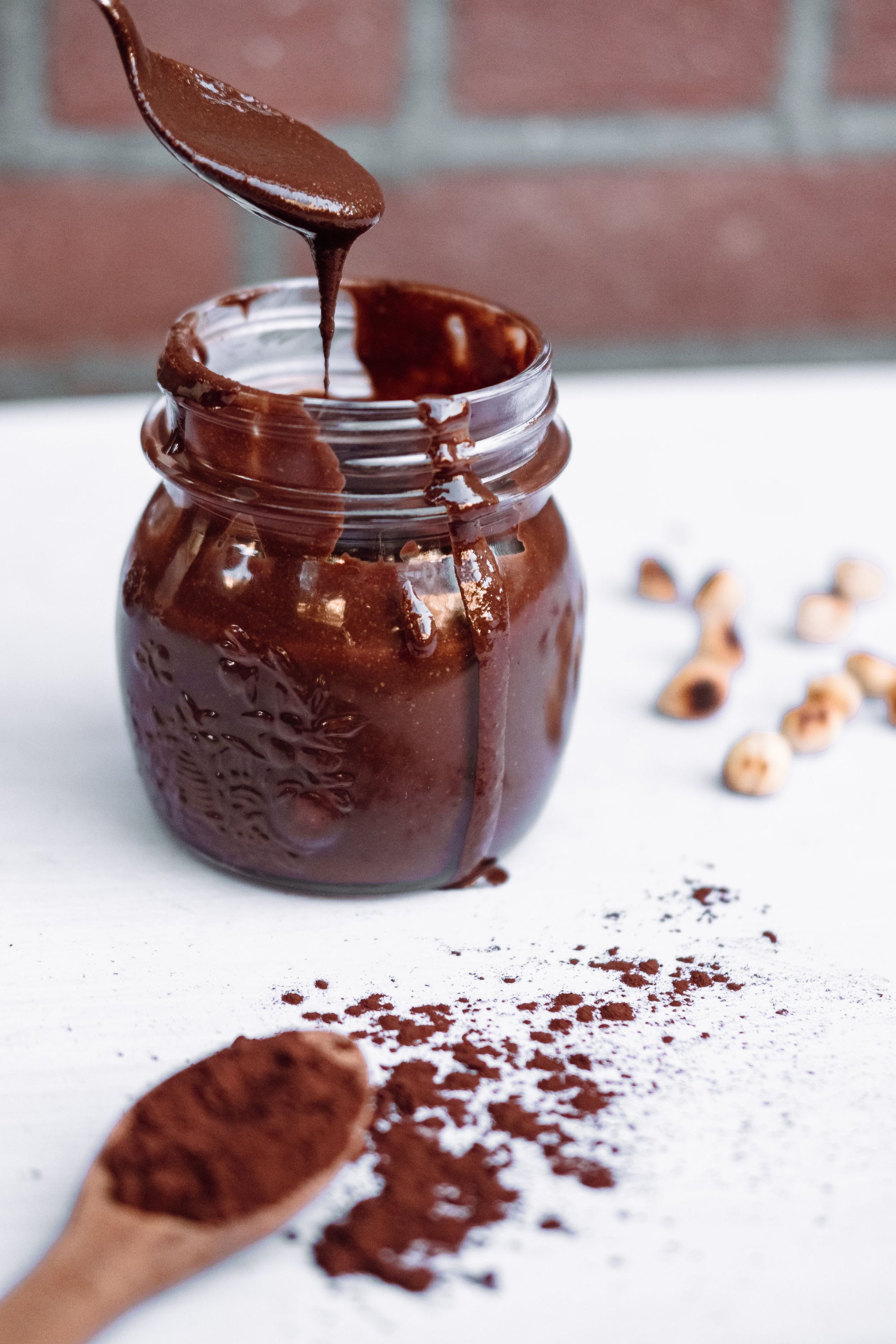 There are many recipes for homemade hazelnut spreads out there. I used the one they used on Bon Appetit's Youtube channel as a part of gourmet Ferrero Rocher and tweaked it a bit.
There are not too many ingredients in this recipe, so you have to make sure that all of them are good. Your hazelnuts should be fresh, and your chocolate should be real chocolate. I used the dark milk chocolate from Tony's Chocolonely, as a compromise between sweet and bitter. You are free to experiment - after all, the chocolate you use will decide the sweetness of your hazelnut spread.
Homemade hazelnut spread
Ingredients:
140g toasted hazelnuts
2 tsp sugar
pinch of salt
1 tsp vanilla extract
85g good quality melted chocolate
1 tbsp hazelnut oil
1 tsp dutch cocoa powder
You're looking for hazelnuts toasted without oil. If you're buying hazelnuts and you're not sure how were they toasted, buy them untoasted and toast them yourself.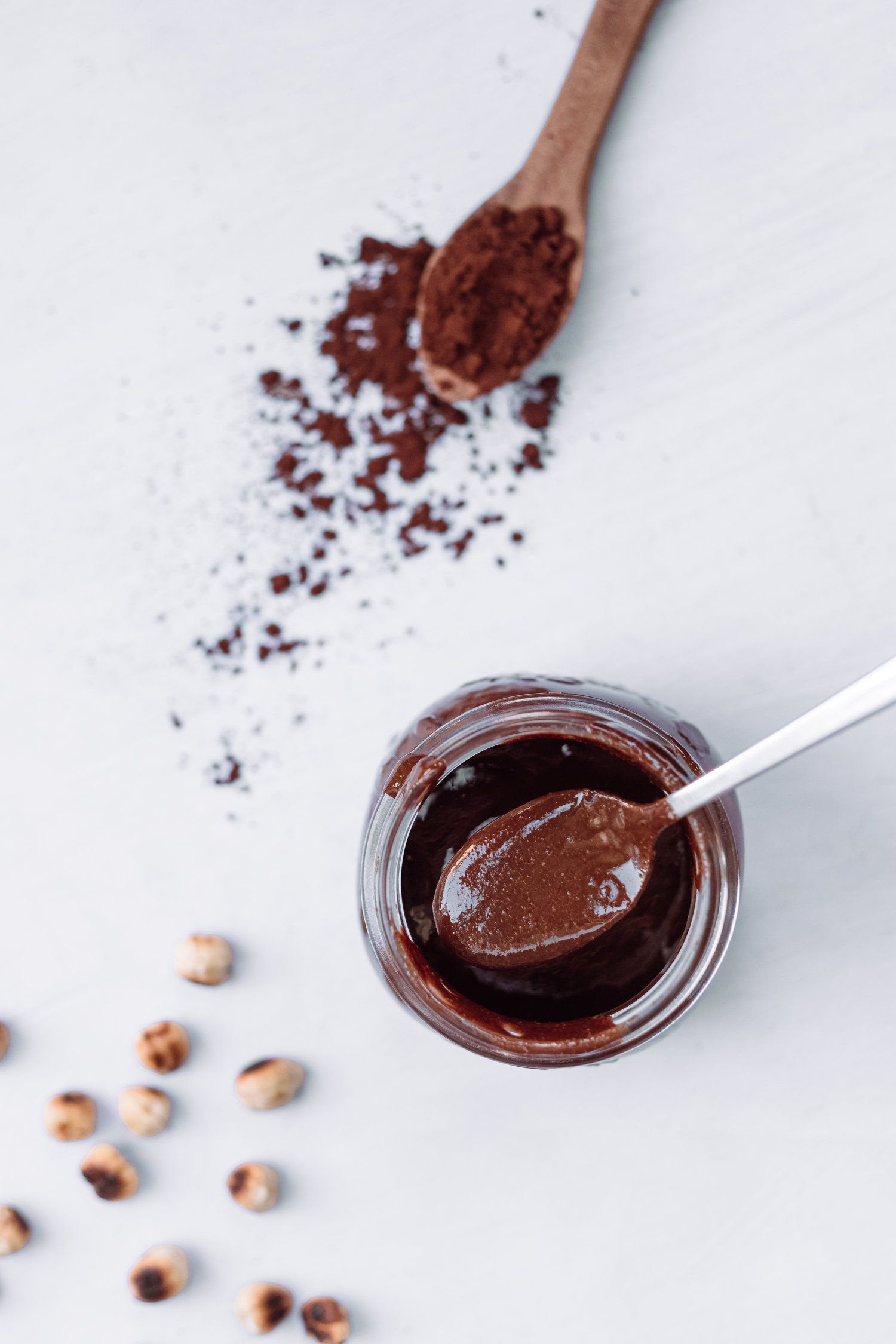 I toasted mine in a pan. Use low heat and turn them often: the goal is to make them slightly brown, not black and scorched. This will make them sweeter and nuttier. You'll also see them releasing some of their oil!
Process the nuts, sugar, vanilla, and salt in a blender or a food processor until you turn them into nut butter. If your food processor bowl is too wide, you'll have to scrape its edges often. The hazelnut butter will have a similar texture and color as 100% peanut butter - that's what we're going for!
Fold in the melted chocolate and one tablespoon of hazelnut oil and process until combined.
Add 1 teaspoon cocoa powder and mix. This will help thicken the spread, but beware! It will also make it less sweet, so make sure to balance it out with the chocolate your using.
Transfer your spread to a jar and let it thicken. Beware: it's going to be VERY hazelnutty (unlike some mass-produced spreads we know), but enjoy it with whatever you would normally enjoy a hazelnut spread.